The Stampede on the Chisholm Trail page, provides you with the official registration information, ride distances etc. and if you scroll down a bit, videos, interviews and ride reports for this event. If you don't see a ride report and you participated in the event in the past, feel free to type something up and we'll add it here!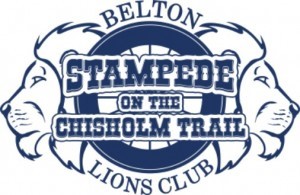 Date: May 18, 2019
Routes: 12, 30, 50, 55 and 62 miles
Event: 8th Annual Stampede on the Chisholm Trail
About the Ride:
The Belton Lions Club serves the Central Texas area through charitable and educational purposes, dedicated to providing aid and volunteer service to the elderly; to the disabled; to the underserved; to hospitalized children; to community service organizations and to other Lions.
Our Motto: "We Serve" typifies the members of our club not only in relation to the Lions Club, but in every aspect of life as we try to leave our community a better place than when we found it.
Please JOIN US for our STAMPEDE ON THE CHISHOLM TRAIL 2019 to benefit Lions charities.
Location: Harris Community Center, 401 North Alexander Street Belton, TX  76513
Event website: www.beltonlionsclub.com   |   Facebook Page
Registration details: Online registration via Active.com
Contact info: Karen Stagner  email:  Kastagne@att.net
Find more information about other rides on our mainpage