By Peter Radowick
The yardsticks used to measure a successful road cycling event vary depending on  which side of the saddle you sit. Race organizers want to attract enough riders to, at minimum, break even and have a drama-free event. Cyclists want value for their entry fee. They want course options, smooth roads, a little swag, and, in Texas anyway, a perpetual tailwind blowing them down the road.
Cyclists are a self-sufficient bunch, but when they need additional help it's a sigh of relief that greets the cavalry when the SAG vehicle rolls up. At Sunday's Bluebonnet Express in Waller County, near Houston, the Northwest Cycling Club delivered a flawless, behind-the-scenes SAG operation for an event of 2,200 riders.
"We're a well-oiled bicycling machine," said Sara Green, president of NWCC. "This is our 27th year to put on this race and our club takes pride in taking care of all riders."
The Bluebonnet Express SAG group holes up in a teachers' lounge at Waller High School. It's serious business manning the phones – there's no allowance for idle chit-chat. SAG drivers may drop in to grab a snack, but mum's the word for everyone else as the team works the phones to keep track of trouble spots and cyclists in need.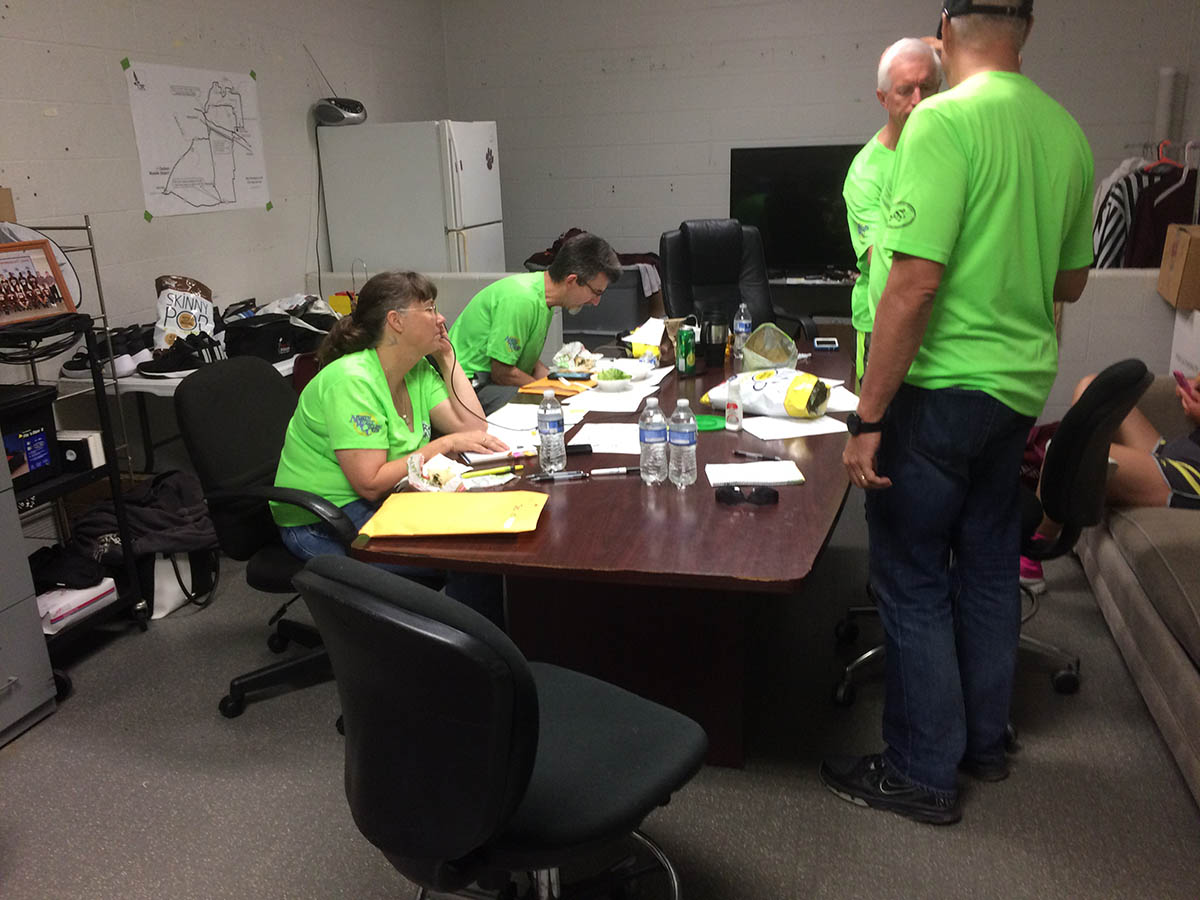 Jeanette Tyler, Trey Walker and John Polk are experienced SAG cops who do the heavy lifting.  Calm in the pressure cooker throughout the scheduled seven-hour event, they work with a team of 14 SAG drivers and two passenger van drivers, coordinating their every move. As of noon, with the course to be open for three more hours, "mission control" had fielded distress calls from 26 cyclists.
"It's usually an inexperienced rider who just gets tired, especially in windy conditions," Green said. "Our guys help fix a lot of flats but there are bigger issues too, like a broken spoke.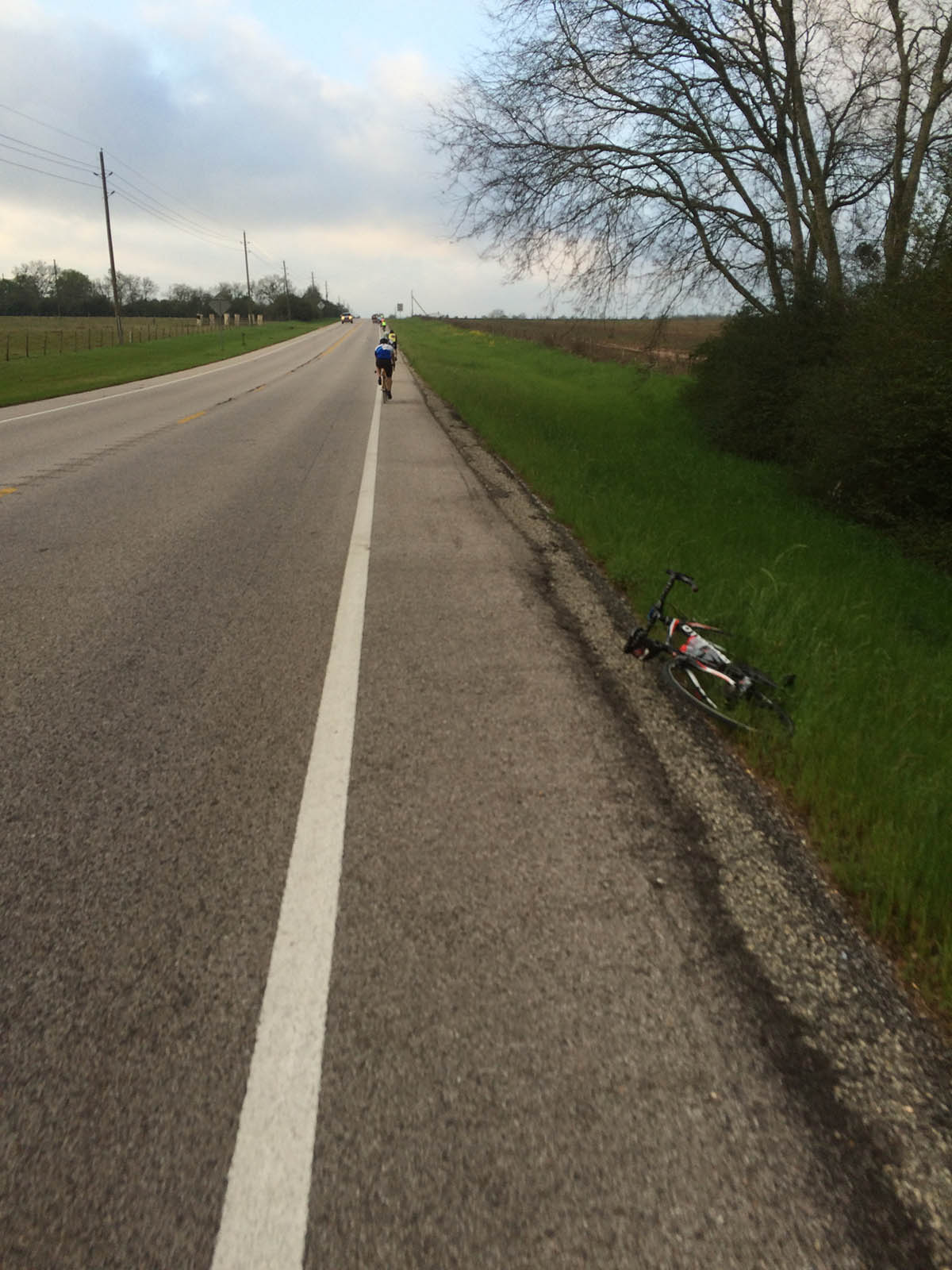 "If somebody has to pack it in for whatever reason, our SAG guys will transport them to an area where we have two 15-person passenger vans. When one of the vans is filled, we bring them back to the start/finish location."
Fortunately for everyone involved, the SOS calls diminish as the day goes on and the final call count numbers 27.
On this day, the NWCC SAG team got an early start. The three phone coordinators, 14 SAG drivers and two van drivers met in a nearby truck stop (the one with a big beaver on the sign) and everyone got their marching orders and hit the road.
Northwest Cycling Club is one of the biggest and best clubs in the country. In the Bluebonnet Express and the Katy Flatland Century – coming in July – it puts on two of the most popular rides in one of America's biggest cities. It was named the USA Cycling Club of the year four times – in 2005, 2012, 2103 and 2014. It does a lot of things right in the name of promoting cycling.
One of the best things it does is take care of riders when they need it most. And isn't that what teamwork is all about?