By Steven Amen 
When I get into a conversation with someone about hobbies and interests and such, the conversation invariably leads to me saying: I'm a cyclist. It's not a shameful admission. Infact, it's something I love to do and talk about. Although, it does tend to annoy my girlfriend when the conversation takes a turn in that direction. Usually, I'm asked a simple, three letter word that I couldn't quite answer until pretty recently: why?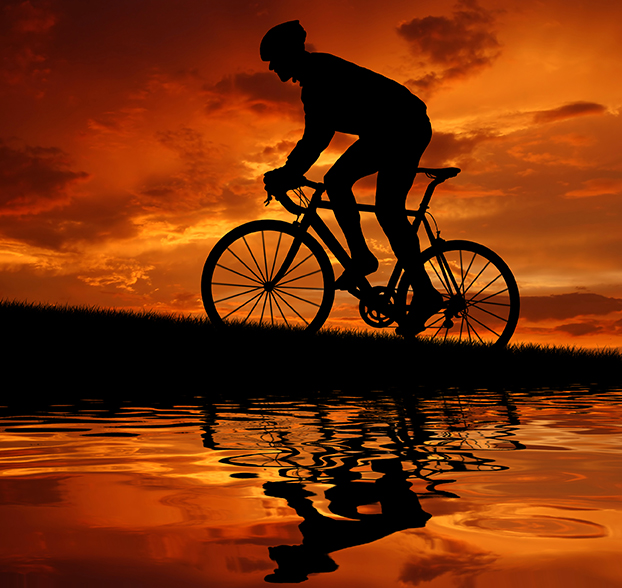 Why indeed, why do we do anything we do? Why do I feel the need to wake up at an ungodly hour to force Raisin Bran and oatmeal and eggs in my gut when not fifteen feet away from my kitchen is a warm bed? Why do I pull on lycra and sit on a piece of padded carbon on my bike and spin up the hill away from my apartment? Why do I subject myself to the open roads, sunburns, dogs, bugs, and angry duly drivers that give me the finger as they go by?
My Dad also rides, he has been racing and riding longer than I've been alive, and after my first two years of running track in college I told him I was ready to hang up the spikes. It was no longer fun for me anymore. The lifestyle is brutal, food pinching, hours of working out, winters and springs of traveling. I told him this and he said, "Well, if you're going to stop running you need to have something that fills that void." And he was right. We went out and I found a 1998 Bianchi Veloce, steel with Campagnolo gearing – I've ridden on all types of bikes, and I didn't know it at the time, but that steele Bianchi is arguably the best bike I've ever ridden on. We went out and rode all summer, riding hundreds of miles a week from the get go. After it was all over we went and rode the Hotter N' Hell Hundred, my first large group ride, and we finished it in just over 5 hours.
Out there, though, on those roads out in the sun scorched crops and asphalt, it felt natural – like it was what I was supposed to be doing. Those myoclonic jerks people will get when they're first falling asleep – often this'll happen when people are dozing and they dream about tripping and falling and it'll kick them awake – transformed into me riding and hitting some debris in the road and flipping over my handlebars and I'll jerk awake right before I splatter across the ground. It permeated into my own subconscious.
My Dad, in all of his infinite wisdom, once suggested to me that people ride or run because they're trying to get away from someone or something. Undoubtedly, everyone has their own demons, or addictions and you've probably ridden with someone wrestling with these problems, but they suffer on the bike; same as me, same as you. Or, they're riding towards something. Perhaps the person you're next to in the peloton is reliving a past life.
I don't expect everyone I meet to understand why, but it dehumanizes me. I ride because sometimes it's nice to shut out the world and the only thing that matters is the next pedal stroke. The only thing that I'm thinking about is reaching up and shifting my lever down into an easier gear when I'm climbing, how it feels like I have a small human sitting on my chest as I breath, how much this sucks and I just want to be over the top. But then I reach the crest and slide down the back side to the next hill and I feel alive. My heart's still beating in my chest. When the adrenalin kicks in to make the suffering go away I can feel the hairs on my unshaven arms stand up on end.
It's a great reducer, I want to reduce the things in my life – obligations and responsibilities – and take my bikes and go live on the slopes of the Italian Dolomites and just ride. Zen buddhists have their meditation, I've got a bike.