WheelBrothers recently had the opportunity to test out the air version saddle from 3 West Design! The Reprieve 143mm Saddle is a bike saddle that is a manufactured by a local startup company, and it contains an inflatable air bag underneath the seat.
The 3 West Design Company is a small husband and wife "grass-roots" team located in McKinney, Texas. In fact, they invented this ingenious bike saddle together in their home and launched a (successful!) Kickstarter campaign. WheelBrothers loves trying out new local companies, and we were happy to take this saddle for a test ride.
The 3 West Design saddle is a saddle constructed with a firm sit bones portion, yet this portion is not so overly firm that it feels like you are sitting on hard-ass plastic. The sit bones area is combined with the active area of the seat, which allows you to sit in a more aggressive position on the bike and thus provides a more optimal performance. This saddle allows for a ¾" drop between the sit bones portion and the active portion of the saddle, which helps aid in protecting your huevos.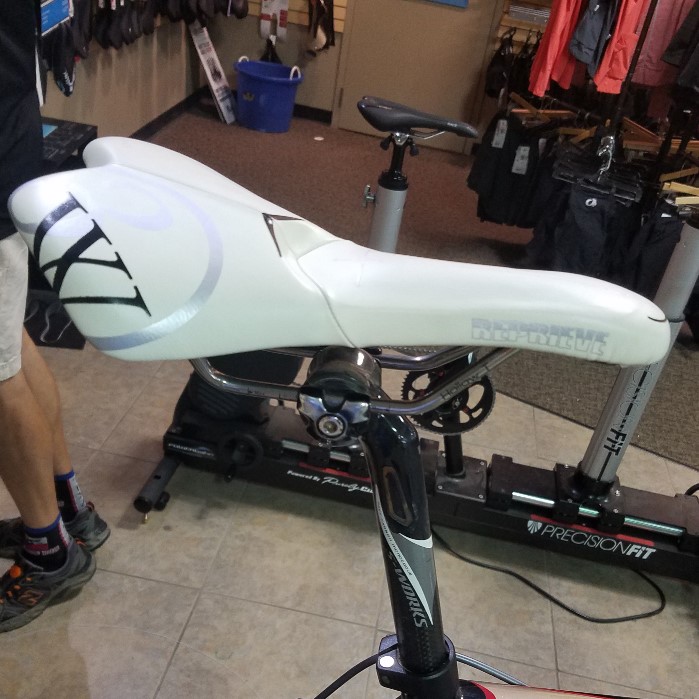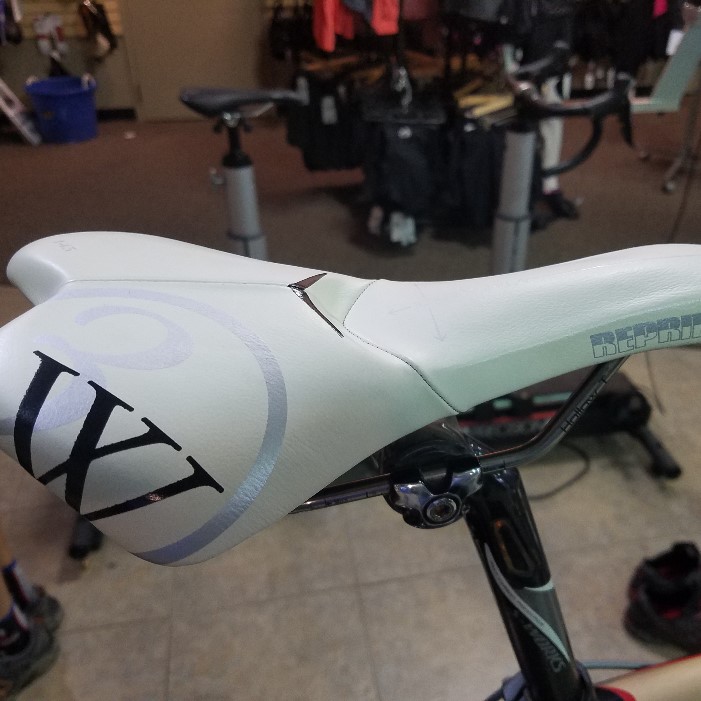 This seat comes with an air bag to pump up underneath the saddle that helps to soften certain parts of the saddle some riders may find aggravating. Bike saddles are very specific to each rider, and adding this upgrade beneath the saddle allows the rider to add as little or as much air as desired to obtain optimal firmness.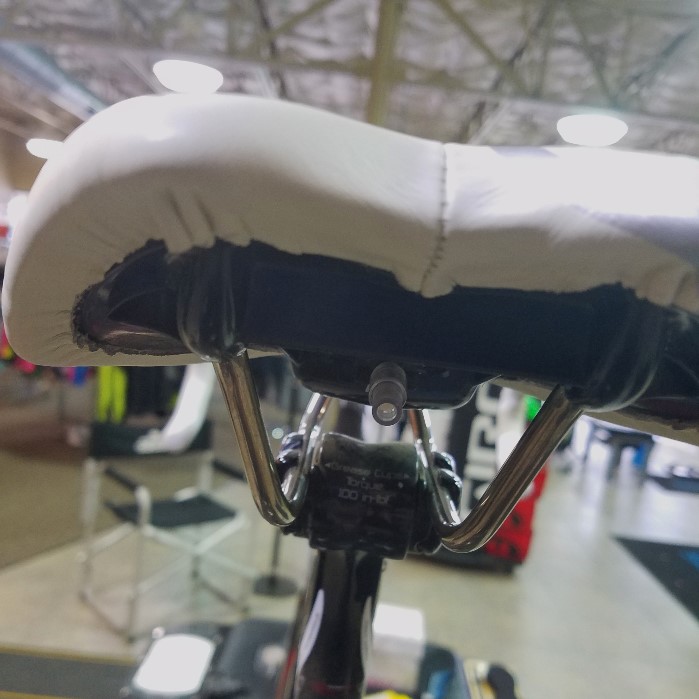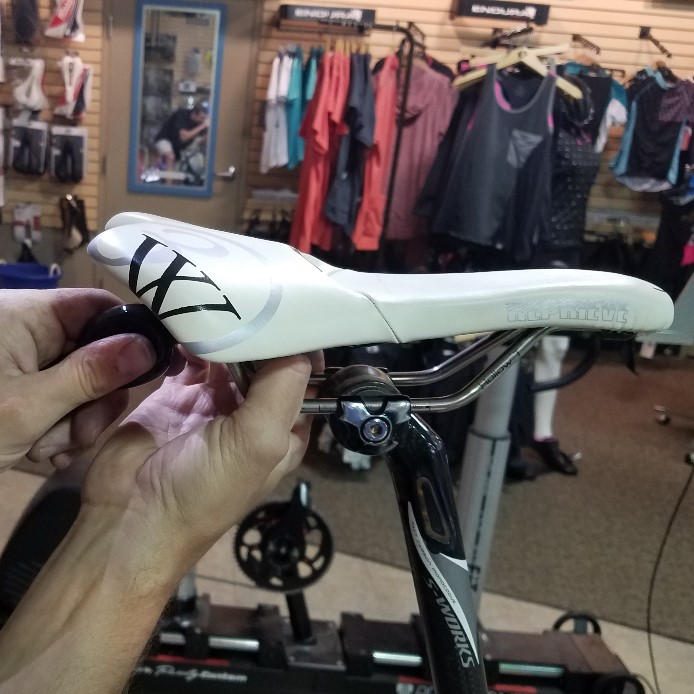 The WheelBrothers Discuss:
First, we want to give a huge shout out to Eddie from Bicycles Inc. in Arlington, Texas who helped mount the test bike saddle! Thanks for everything! Once we picked up this saddle, we were instantly amazed at how light it felt in comparison to other saddles. Many other pressure-relief saddles have eliminated the nose of the saddle, but the 3 West Reprieve saddle keeps the nose, and instead adds the ¾" drop to help relieve pressure on your precious jewels.
The first three or four times airing this saddle up were a bit challenging, so if you do plan on purchasing this saddle, expect on spending a little bit of time with experimentation adjusting the air pressure to ensure that it feels right for you. (We referred to the instructional video several times during the adjustment process.) We also noticed this seat sits a little bit higher than our previous seat when mounted, so you may want to adjust your seat tube slightly to account for the difference in height. Once we finally adjusted the seat to a comfortable air pressure and height, we took our new air saddle out for a test ride. Immediately, we noticed a difference in how this bike seat felt compared to the former bike seat. Sitting on this new seat gave us a feeling that was similar to what it would feel like if you were sitting on a fluffy cloud. We were impressed with how the 3 West Design Reprieve 143mm Saddle's innovative air design offers riders a bit of extra personalization and comfort.
Overall, WheelBrothers enjoyed being able to test out this locally crafted bike seat! We can't wait to hear the opinions from our female counterparts when the women's air design is released (3 West Design is about to launch their new Kickstarter campaign for the women's seat). But, keep in mind; bike seats are a deeply personal purchase. This saddle will work perfectly for some riders, but not everyone – make sure to test it out yourself!