Enrich Your Bike Life: Volunteer!
Featuring the 2017-18 Skill and Age Based Cyclocross Championship of Texas!
This weekend the 2017-18 Skill and Age Based Cyclocross Championship of Texas was held at Panther Pavilion in Fort Worth, TX. It was a fantastic weekend featuring a very challenging cyclocross course, including a sand pit, a flyover and some talented heckling! Many cyclists were there as participants, volunteers or both. It just so happens that my bicycle shop, Bicycles Inc., was the event sponsor and my bike club, MBBC, brought the designated volunteers (in addition to others) that helped make the event a great success!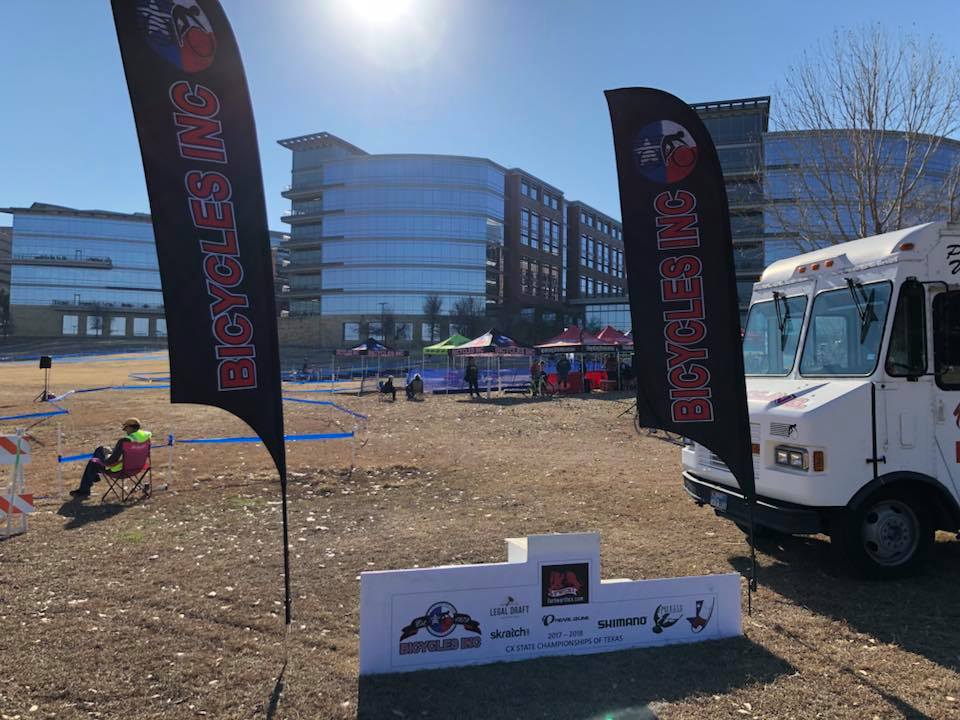 Winston Churchill said, "You make a living by what you get. You make a life by what you give." Where you spend your time is a reflection of yourself and your intentions, and in this ultra-busy life, the giving of your time is a priceless commodity. May I ask, have you and/or your club thought about giving back to your sport? There are plenty of reasons why you should—and you will be all the richer for it.
Volunteering for a cycling event both promotes and sustains our beloved sport.
Throughout the weekend, we were able to promote our sport to the impromptu visitors to Panther Pavilion. I encountered roadies passing by on the Trinity River who had never seen cyclocross in action; I saw friends who saw all the hype on social media and came by to both pedal and spectate; and I even chatted with non-cyclists who were just happening by and stayed for the afternoon because they were entertained by the event. This, in turn, caused all of them to be shoppers at our vendors' tents—we had coffee, specialty foods, BBQ, Bicycles Inc. and so much more. Compound that CX love by all the shares of the event in social media, and we successfully promoted cycling with a greater reach than ever before.
Without the help of volunteers, many—and I would even err on saying ALL of the events we enjoy—would not be able to occur. From simple club events, to rallies, road races and the like, events big and small would cease to exist. If you truly love something, you will do what you can to sustain it. Hello, My Heart!
Volunteering for a cycling event can give you an introduction to versions of a sport you may never have considered before—and, in this weekend's case, it can even benefit your roadie skills.
An excerpt from VeloPress says it well:
"Given the amount of effort required in a 'cross race—not to compete at a high level but just simply to get around the course—if you're a road racer there is no better way to supplement your winter training than by taking part in occasional competitive outings off-road. 'Cross requires great strength, agility, and cardiovascular fitness, and these are all qualities that road riders try to develop during the winter months. Long, steady distance work on the road bike, regular 'crosstraining' such as stretching and running, and core and circuit training are all essential and should be continued, but 'cross can add the competitive element to keep you going." Source: https://www.velopress.com/why-road-cyclists-should-try-cyclocross/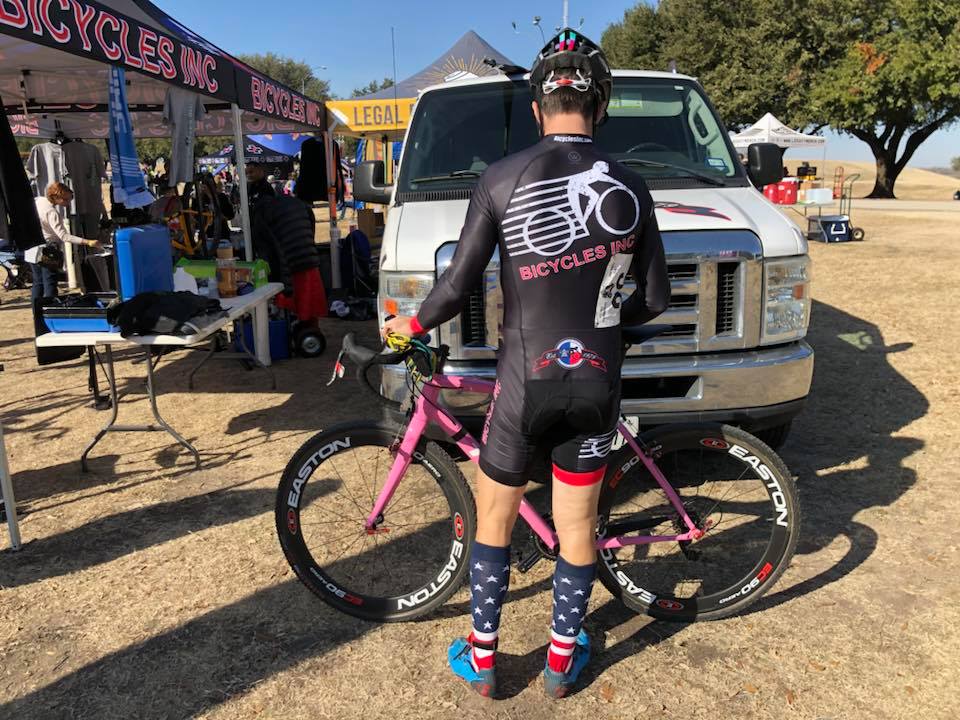 Comment after comment this weekend were cyclists and non-cyclists amazed at the level of challenge of the course, and the strength and bravery it took just to complete it. Inspiration! If you have been considering dabbling in something other than road, volunteering is one way to get a front-row seat.
Volunteering for a cycling event offers behind-the-scenes perspective, causes you to be much more appreciative, and allows you to truly say thanks.
In the beginning we're obsessed. As new riders we're concerned about our first bike purchase, first group ride, how to clip in, our first rally, or training for far more miles than we ever imagined…That's all part of the bike fever. A rite of passage. But as we progress, we might question events we think fall short of expectation… and we recognize/enjoy/praise/celebrate the events that are well thought out and organized.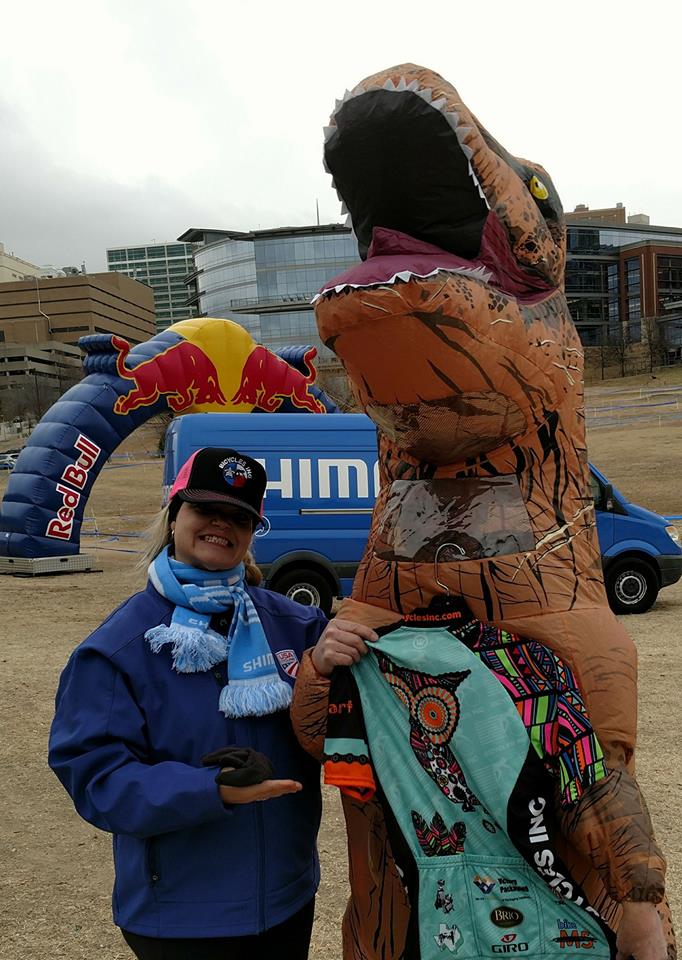 I wonder, have you taken the time to truly say thank you to the organizers of the events you love most? One of the highest forms of thanks is the giving of your precious time.
As a new employee to Bicycles Inc. a couple of years ago, I was astounded at the number of hours the staff put in above and beyond store hours. Whether they are paid or not on a given day, I feel proud of the reflection of love and support for a bike life for all (no matter which type of cycling you do) that exudes from these events! Whether it be supporting a fundraiser for a young man who needs a bike, or serving a lovely Italian dinner to Bike MS participants after a full day on the bike, or being the biggest party at the Hotter'n'Hell Expo—the Bicycles Inc.'s staff's dedication has won my admiration forever. This weekend was no different. Bicycles Inc. served at the title sponsor, and supported from before sunrise to sunset, in the rain and probably in several more ways I don't even know about.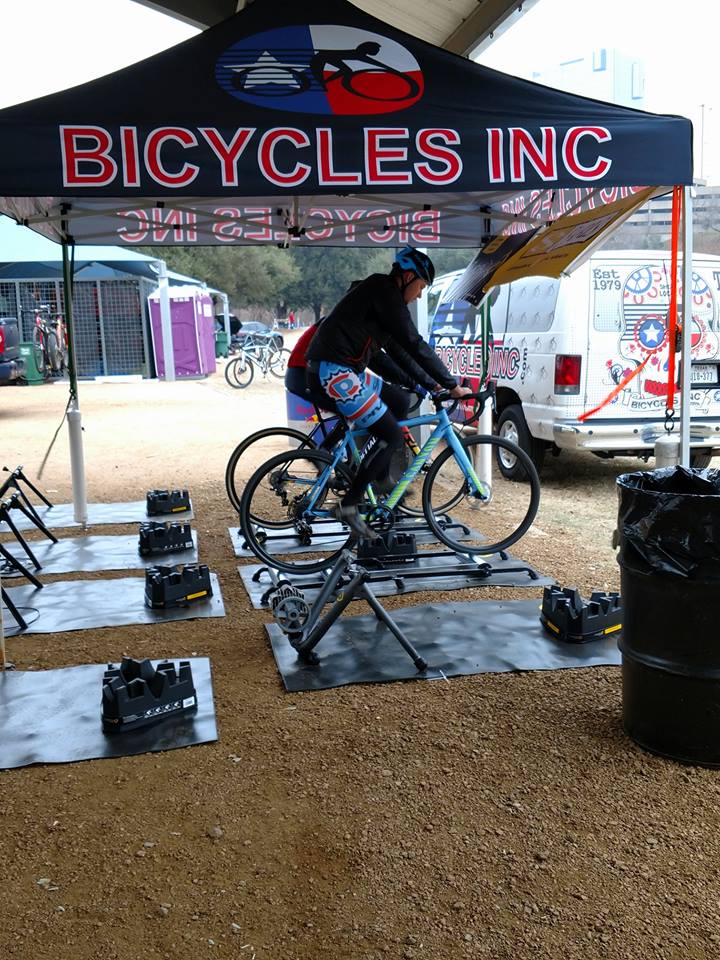 I am also exceptionally proud to be a member of MBBC. We are called upon to support area organizers, and in the midst of busy lives we come through. Last week, MBBC club members took time off from work to help build the cyclocross course, such as the stairs, the flyover and the course itself. Then over the course of the weekend, MBBC club members were there before the sun was up, after the sun went down, and in the rain to do what needed to be done. Whether a few hours, all weekend, or most of the week, individuals from MBBC as along with many others supported the event. And of course, those who both raced and volunteered were truly giving the most of themselves!
Once you have volunteered a few times, you realize the vast effort it takes to pull off a flawless event. And here's a secret: The success of the event is exuded in its volunteers. Nine times out of ten, if I have loved an event, I can think back to those making it happen…They were engaged, interested, friendly, hard-working, chatty and simply happy to be there. This weekend was no different. Thank you to Bryan Roberts and Matt Laughlin, for your countless hours (probably still adding up) and ALL of your amazing volunteers for making this a great event!