1. What is the official name of your rally?
rideATAXIA Dallas  rideataxia.org/dallas
2. What is the date and start time of your rally?
Pre-Ride Packet Pick-Up
Outback Steakhouse Lewisville2211 S Stemmons Fwy, Lewisville, TX 75067
Friday – 3/23/2018 – 4:00pm-6:00pm

Registration

Saturday – 3/24/2018 7:00 am – 10:00 am
50 Mile Ride Group Start
Saturday – 3/24/2018 – 8:00 am

(Must be on the road by 8:15am)

You must be at the following distances by these times:

12 Mi Rest Stop: 9:30am

23 Mi Rest Stop: 10:45am

36 Mi Rest Stop: 12:00pm 

25 Mile Ride Group Start
Saturday – 3/24/2018- 9:00 am

(Must be on the road by 9:15am)

You must be at the following distances by these times:

 12 Mi Rest Stop: 10:45am

3 & 6 Mile Ride Group Start
Saturday – 3/24/2018 – 10:00 am

(Must be on the road by 10:15)

Lunch provided by Outback Steakhouse

  Saturday – 3/24/2018 – 11:00 am – 1:00 pm
3. How many years has this rally been offered?
This is our 8th annual.
4. What is the cost? When are the price increases?
$45 / $25 if you pledge to fundraise $200 or more. Prices increase by $5 on 2/23.
5. When is the last day to register online?
Online registration closes 3/22 at noon.
6. Can cyclists register on the morning of the event?
Yes
7. What Bling comes with registration?
Event Tshirt for all participants: Jersey for participants who fundraise $750 or more: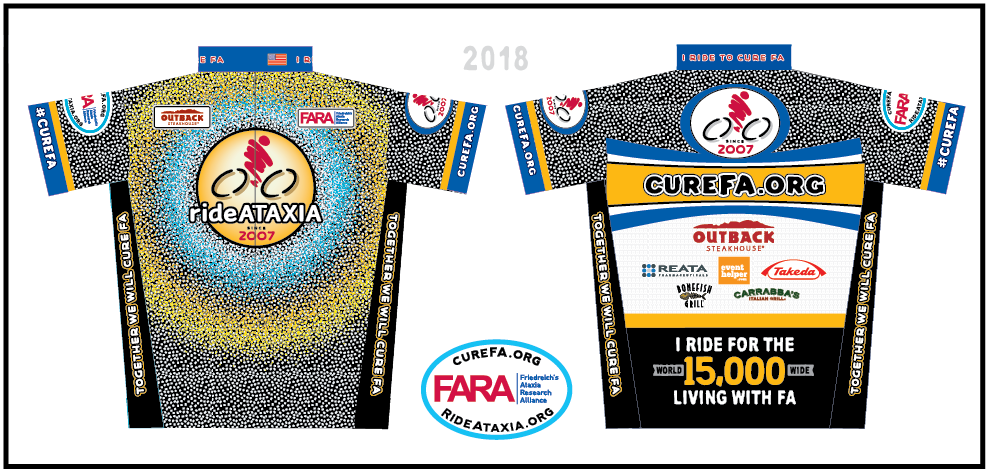 8. Does the rally support a cause? What is it?
The Friedreich's Ataxia Research Alliance, a non profit organization dedicated to funding and facilitating research leading to treatments and a cure for Friedreich's ataxia (FA). FA is a genetic, debilitating, life shortening neuromuscular disease affecting children and adults.
9. What distances are offered? Are there rest stops? How often? And SAG?
6, 25, and 50 mile routes. Fully stocked rest stops every ~12.5 miles. Strong SAG/mechanical support provided by VeloFix, Richardson Bike Mart, and Bicycles Plus. And volunteers roving throughout the route to provide rides and safety.
10. Which level of cyclists would enjoy this event?
This event is designed for all levels and abilities.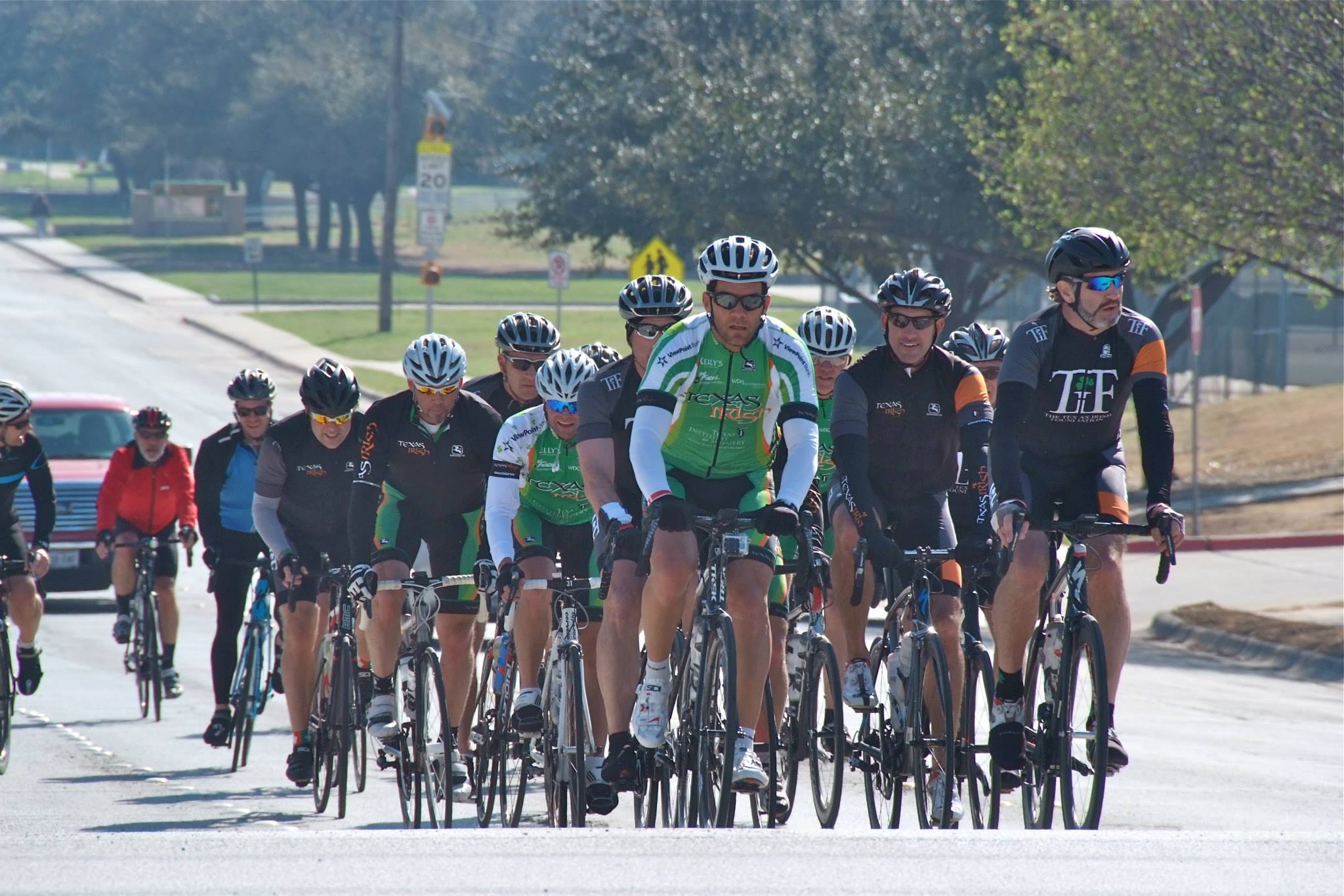 11. Will there be police manning the intersections?
Yes lots of support through Denton on the way out and at specific intersections in the county. Cyclists shall follow rules of the road. There will be no police support through Denton on the way back.
12. What is the terrain like? Hilly? Flat? What condition are the roads in?
50 miler has 1500 ft of climbing. 25 miler has 650 ft of climbing. Route maps with elevation profiles can be found here: https://goo.gl/wFDbw7
13. What's offered to eat at rest stops and after the rally? Is breakfast snacks and/or lunch
included?
One of the rest stops will have sliders from Grub Burger and one has grilled shrimp from Outback Steakhouse. Plus all the usual stuff like PB&J, trail mix, baked goods, pickles etc. Post ride food includes burgers and chicken sandwiches from Outback Steakhouse and Milk shakes from Grub Burger.
14. The family doesn't pedal. Is there any entertainment or activities going on for them while
cyclists pedal?
We have a photo booth and a dj. Plus the 6 mile ride is a 2 mile repeated loop so people can observe and cheer o'n the riders.
15. What's to see on the routes?
The 50 mile route goes across the dam at Ray Roberts Lake, and there is a rest stop at the shore of the lake at Isle Du Bois in the state park – special thanks to Texas State Parks for their partnership. The 25 miler goes through rural pastures out to our busiest rest stop with lots of friends and high energy fun.
16. Tell us a secret or little-known fact about your rally.
It's not a secret but we have the best food and post-ride party around.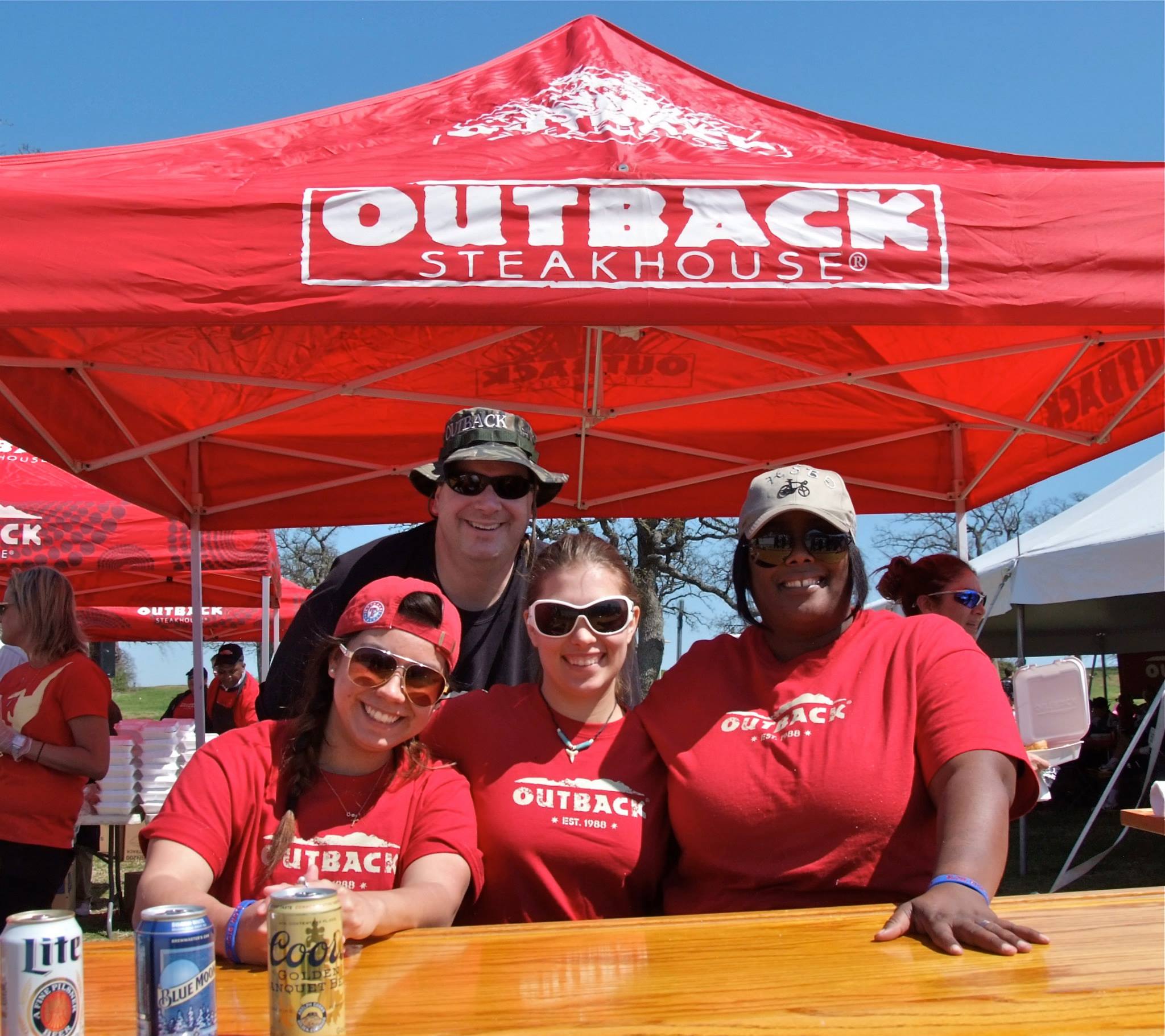 17. What has been the biggest draw for your rally?
The amazing food and strong SAG support.
18. What time does the course close?
The cut-off times are based on the start times and distances below:
50 Mile
Start: 8am – Must be on the road by 8:15am
36.4Mi Rest Stop: 12:00pm
25 Mile
Start: 9:00am – Must be on the road by 9:15am
19. What is there to do in town? Any historical features?
N/A
20. What hotel do you suggest? Does it offer a discount related to your event?
Springhill Suites Marriott Denton
Block Name: rideATAXIA
To make a reservation call +1 940-383-4100 or use our reservation link rideATAXIA
Rate: $109.00 – King Suites that include 1 King Bed and Pull-Out Couch.
Must reserve by 2/23 to get the block rate.