As we're nearing spring, more and more awesome rides are coming along, so get out there and prepare yourself for some big and tough rides! Check out the event list for this weekend: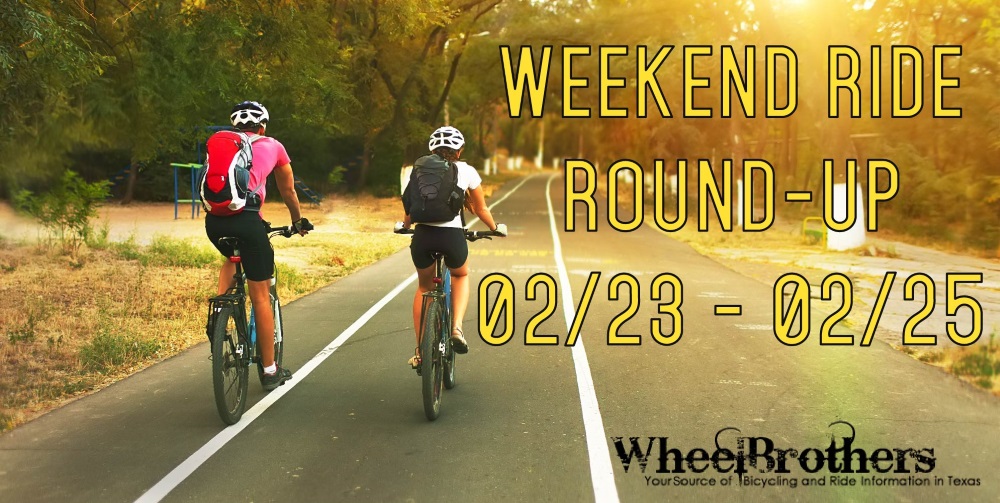 Saturday, February 24th:
Texas Independence Bicycle Tour – Deer Park, TX
This amazing event brings the community and Texas history together and raises funds to support the Deer Park Rotary Club's service and scholarship programs. This is a BP MS150 Recommended Ride.
Ray Porter Memorial Race Against Cancer – Tyler, TX
This is the 6th annual cancer benefit fundraising race in the beautiful and hilly piney woods of east Texas. You won't want to miss the party pits, smoked meat, plenty of fresh fried bacon, and the main attraction "Stairway to Bacon."
Saturday, February 24th – Sunday, February 25th:
Pace Bend Road Race – Spicewood, TX
The 6th consecutive Pace Bend Road Race is one of the largest cycling races of the season, and this year, for the first time ever – the race is TWO days!
College Station Senior Games – Bryan, TX
This awesome ride is for all the seniors out there! With route distances of 5K, 10K, 20K and 40K, divided into nine age groups, Gold, Silver and Bronze medals will be awarded to each group!
If we're missing some ride dates or if you'd like to share a ride report with us, don't hesitate to contact us here at WheelBrothers!