The Lancaster Country Ride is everything you could ever want in a joy ride. My memories of pedaling it through the years include feeling like I stole a bike on the first, sun-shiny day of the year, careening wildly (at least on the descents) through the bluebonnets of Lancaster, Texas. By this point in the year, we're certainly sick of winter and we've completely forgotten the sting of summer to come. It's the perfect time for a ride like this one.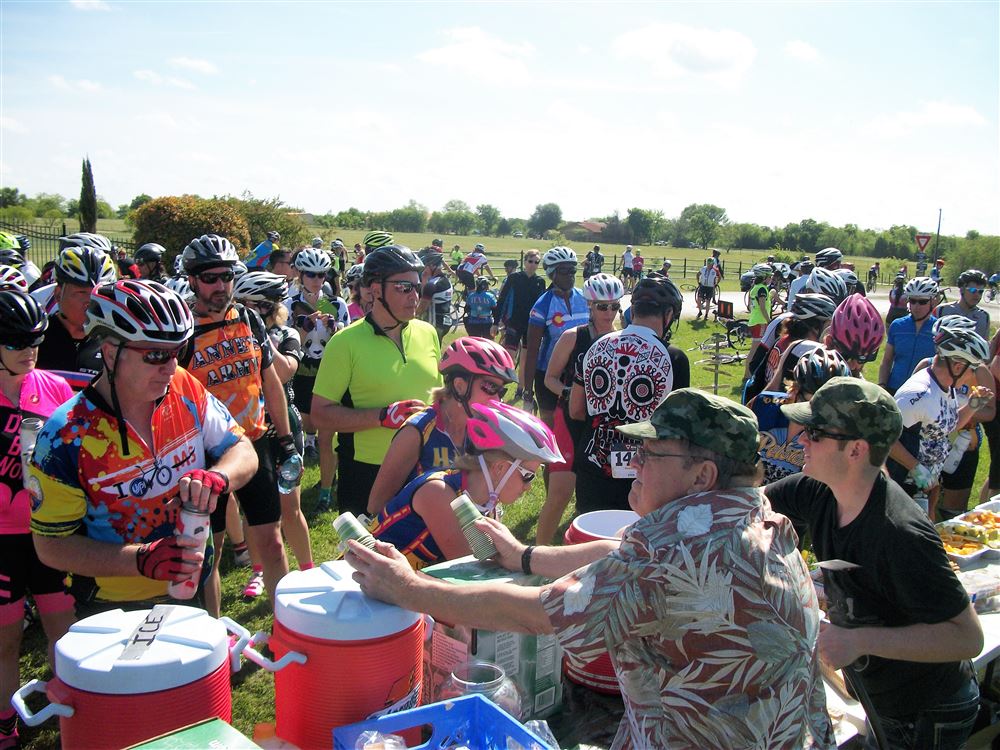 There's also a party at both ends of this ride. The Lancaster High School Drum Line and the Commemorative Air Force even see us off with great rhythms and a fantastic flyover. On the routes, you'll have plenty of opportunity for memories with your bike fam, photo ops, selfies, etc. There are fields of bluebonnets, hungry Clydesdales and curious camels among other zoo creatures to visit, too. And at the finish line, there's an art festival AND a beer garden, great restaurants, and a town full of people who don't seem to mind being inundated with cars and bikes in every single possible parking space.

This year is the 20th anniversary and the perfect time to ride the first time, or celebrate the years to date. SEE YOU THERE!
What is the official name of your rally?       Lancaster Country Ride
What is the date and start time of your rally?        April 14, 2018 at 9am
How many years has this rally been offered?       This is our 20th Anniversary
What is the cost? When are the price increases?       Early registration: $25
Late registration (after April 6): $30     Rally day registration: $35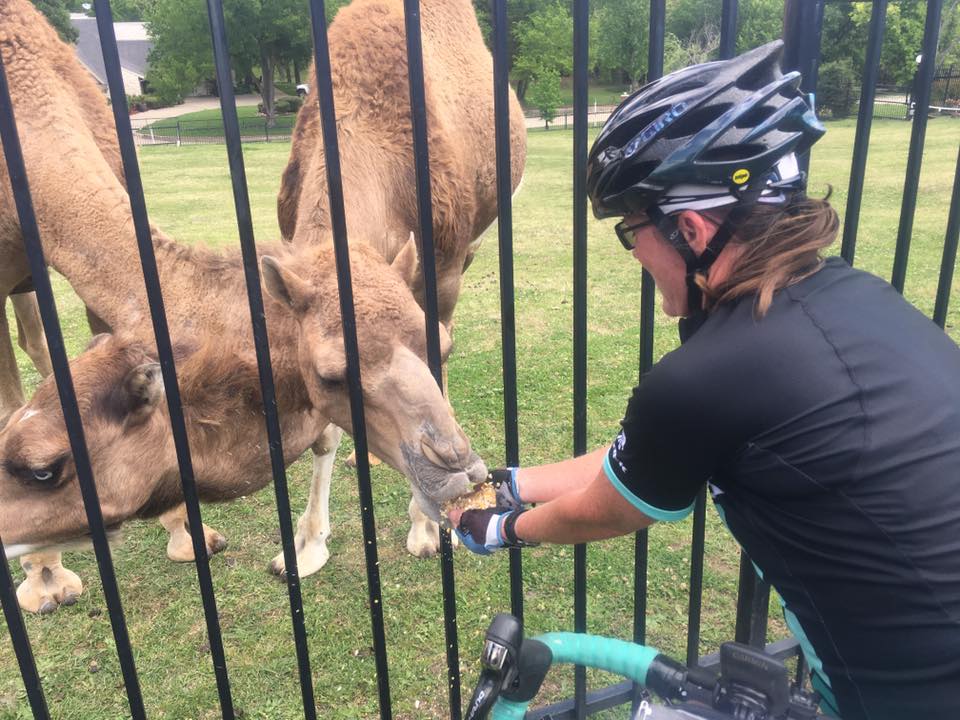 When is the last day to register online?      7pm on April 13
Can cyclists register on the morning of the event?      Yes, starting at 7am at the rally start
What bling comes with registration?
Greater Dallas Bicyclists designed socks made by SockGuy.  This year the socks are matching the anniversary jersey that is available for purchase.  The riders will also receive Clif shots and Chamois Butt'r in their bags.
Does the rally support a cause? What is it?
We make a large donation to the Lancaster ISD to purchase school supplies for the less fortunate. Donations also go the surrounding communities that our route travels through. Along with the Family Gateway in Dallas.
What distances are offered? Are there rest stops? How often? And SAG?
24, 42 and 62-mile distances available with rest stops approximately every 12 miles
SAG support by the club members and bike shops stationed at every rest stop for those who need minor repairs or supplies.
Which level of cyclists would enjoy this event?
Any level! We have the racers that participate, the recreational riders along with those that are trying a rally for the first time.
Will there be police manning the intersections?
Yes, police officers are located at the critical crossings and club members at those areas warning the riders of a turn or curve so they are prepared.
What is the terrain like? Hilly? Flat? What condition are the roads in?
The route is somewhat flat with some small rollers in certain areas with a couple larger ones on the longer distances. These are country roads and in great condition with smooth and minor chip seal.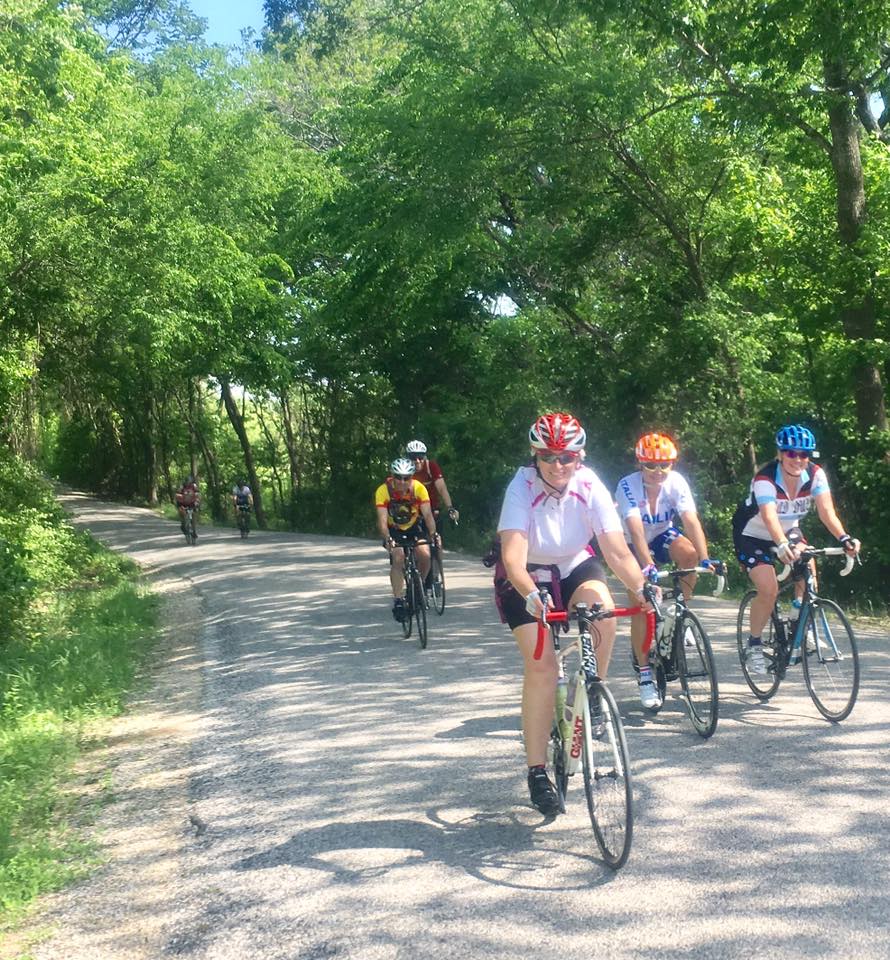 What's offered to eat at rest stops and after the rally? Are breakfast snacks and/or lunch included?
Breakfast (pancakes, sausage, coffee and juice) is available for purchase ($6) from the Boy Scouts at the First United Methodist Church, 201 South Dallas Avenue. Each rest stop is equipped with iced water, Gatorade, bananas, oranges, pineapples, various types of cookies and pretzels.  We also have pickle juice located at a couple designated rest stops.  At the finish line there will be various food trucks with options to purchase food and a beer garden to purchase a cold drink.
The family doesn't pedal. Is there any entertainment or activities going on for them while cyclists pedal?
Yes, the City of Lancaster hosts, Art Fair on the Square, which is local vendors with their homemade baked goods, homemade crafts, fine pottery and paintings.
What's to see on the routes?
Along the first half of the 42 and 62-mile routes the riders will have an opportunity to take photos with local Clydesdales as they try to reach over the fence looking for food that you can offer them. Along the second half of the route the riders will pass the Hi-View Farm. This is where the riders will see several camels along with baby ones, several zebras and kangaroos. A great photo-op without being at a zoo!
Tell us a secret or little-known fact about your rally.
We believe that we may be the lowest entry fee rally in the area. We pride ourselves for being able to keep the fee low for the rider yet provide amazing support whether it be at the rest stops or along the course and beautiful roads and scenery for them to enjoy.
What has been the biggest draw for your rally?
The socks! Everyone needs a new pair of socks once a year. Following closely behind with the beautiful scenery and amazing spring bluebonnets that cover the countryside.
What time does the course close?
Our course closes at 3pm. At this point the SAG drivers will offer a ride to the finish line for anyone still on the course. Many opt to continue riding into the finish themselves.
What is there to do in town? Any historical features?
Lancaster is a small town with charm and the ride start is at the town's historic town square. It is located 16 miles south of Dallas and 40 miles southwest of Fort Worth. So lots of historical and interesting sites to see nearby too.
What hotel do you suggest? Does it offer a discount related to your event?
Many of our riders drive in that morning since we are close to Dallas and Fort Worth.  Although, there are hotels off of 35E between E. Wintergreen Road and E. Pleasant Run Road.  In the past we have had riders drive to the town in their RVs and park them near the start for convenience.
Is there anything else you'd like to share?
As mentioned, this is our 20th Anniversary so don't be left out. Order your Lancaster Country Ride jersey and register to ride in a fun and beautiful ride. You won't be disappointed.