We have some cool events happening this weekend, so if you're up to riding in the sunny weather choose one of these amazing rides: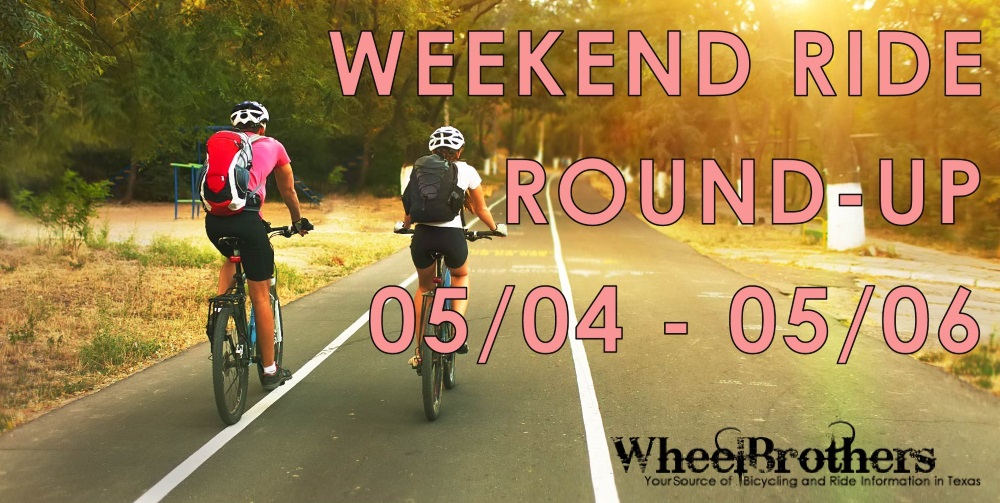 Saturday, May 5th:
Cane River Plantation Ride – Bermuda, LA
The Bike Natchitoches 5th Annual Cane River Plantation Ride on May 5, 2018, comprises three routes that cover land steeped in the history of Natchitoches Parish and offers numerous views of Cane River Lake.
Shiner GASP – Austin, TX
The 2018 Shiner Bicycle Ride is a 100 mile bicycle ride starting in Austin and finishing at the Spoetzl Brewery in Shiner, TX and will be a celebration of Cinco de Mayo!
Texas Gravel Championship – Rosebud, TX
Come test yourself against the fastest gravel grinders in Texas for the right to wear the TGC winners Jersey. Not a racer? We have rides for you. TGC offers routes for all level riders, 100 Championship distance, 52, 26,12 miles.
Waggin Trail Bike Ride – Hillsboro, TX
Hill County Paw Pals and Hillsboro Police Department Community Outreach Programs have joined together again to launch their eleventh annual "Waggin' Trail Bike Ride".  The event is planned with four routes (96, 64, 41, and 27 mile routes) to meet the needs of the avid cyclists as well as the casual rider.
Saturday, May 5th – Sunday, May 6th:
Bike MS: Round-Up Ride 2018 – Frisco to Fort Worth
The Bike MS: Sam's Club Round-Up ride is a 2-day fundraising cycling event. This ride is a 163-mile journey, with a variety of route options beginning in Frisco, Texas. The Day One route ends along the shores of Grapevine Lake, and Day Two finishes along the bricks of Fort Worth's Sundance Square.
Sunday, May 6th:
Pedal to Padre – Brownsville, TX
Pedal to Padre, Inc. incorporated in 2017 and continues the Pedal to Padre tour which began in 1996. The primary tour will be approximately 30 miles and an expert route may be offered for advanced riders looking for a 50+ mile tour.
Race the Trails – Amarillo, TX
Race #3 of the Sun Adventure Six Pack Series brings us back to the Amarillo Children's Home Trails (9th and Helium) This is a benefit race for the Amarillo Children's Home. Please come out for some Single track racing and support this great cause!
Sunday, May 6th – Friday, May 11th:
Tour du Rouge – Houston to New Orleans
Join us for the 10th Tour du Rouge from the Bayou City to the Crescent City. Route distances: 535 miles total in 6 days, average ride of 89 miles per day.
That's it for this week! Have fun riding this weekend and if we're missing some rides in our calendar feel free to tell us!