This weekend we present you with several amazing cycling events! Enjoy the nice weather and go out and ride!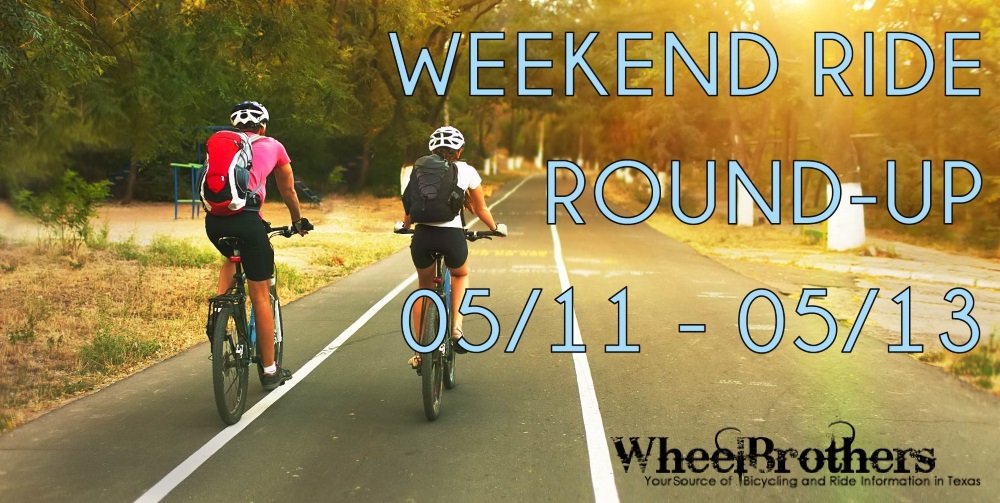 Friday, May 11th:
Sugar Land's Bike to Work and Bike to School Day – Sugar Land, TX
The City of Sugar Land and Shape Up Fort Bend will celebrate National Bike Month on Friday, May 11th with the seventh annual Bike to Work Day and fifth annual Bike to School Day.
Saturday, May 12th:
El Don Time Trial – Mathis, TX
The 2018 El Don Bike Race features a 12.5 mile (20K) & 25 mile (40K) individual time trial race. Close to scenic Lake Corpus Christi.
Stampede on the Chisholm Trail – Belton, TX
The 7th Annual Stampede on the Chisholm Trail features route distances of: 12, 30, 50, 55 and 62 miles
Rolling Hills Challenge – Columbus, TX
The Rolling Hills Challenge many have claimed to be the best kept secret in Texas cycling. The Rolling Hills Challenge offers cyclists some of the most picturesque yet challenging bike routes in South Central Texas. Route distances: 25, 50, 62 & 100 mile routes.

The Mineola Metric 100 Bicycle Ride – Mineola, TX
Begin at Mineola's Nature Preserve and bicycle East Texas' beautiful, gently rolling hills on farm roads and quaint country lanes through woodlands, past fields of wildflowers, farms, ranches and vineyards in The Mineola Wine Country. Choose rides from 100 Kilometer, 51mi, 41mi, 26mi, or 17mi.
Have a great weekend, and enjoy your ride!