Another week, another list of events, and this time we present you with six amazing rides! Check out what we have in store for you: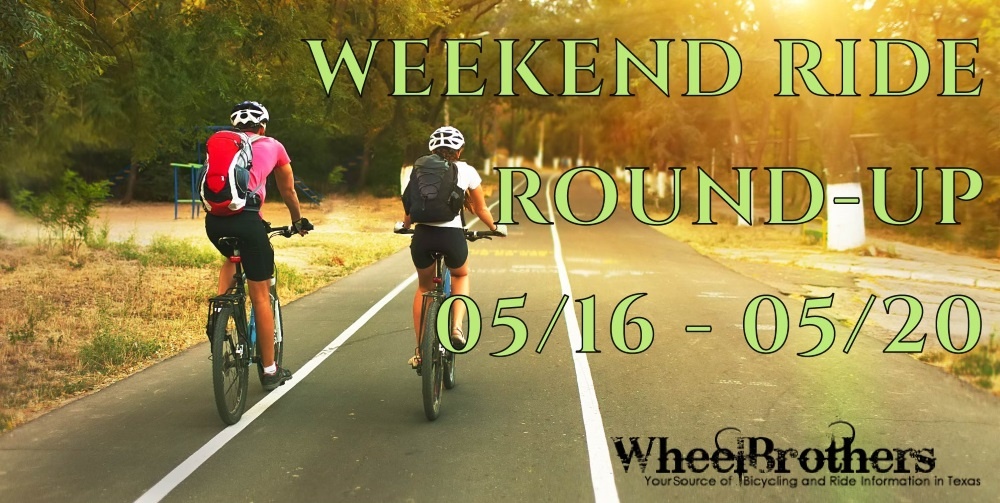 Wednesday, May 16th:
Ride of Silence – Various locations
Join cyclists worldwide in a silent slow-paced ride (max. 12 mph/20kph) in honor of those who have been injured or killed while cycling on public roadways.
Saturday, May 19th:
Pedal Against PTSD – Sanger, TX
It's the 3rd annual PAPTSD Grind! Come out and support your favorite veteran based nonprofit…..Pedal Against PTSD! Route distances: 25, 55 and 100 K.
Head for the Hills – Cedar Hill – Cedar Hill, TX
Cedar Hill bike rally is brought to you by the rotary club of cedar hill. Route distances: 20, 40 and 60 miles.
Bosque Tour de Norway – Clifton, TX
The seventh Bosque Tour de Norway will have 4 routes to choose from 20, 40, 60 and 80 miles. Each will allow you to enjoy the beauty of the top of Texas hill country and be riding through the historical Norse community.
Real Ale Ride – Blanco, TX
Bicycle Sport Shop's most popular event rolling through the scenic hills of Blanco, TX is a ride for all cyclists, with distances of 15, 30, 50, 65, and 80 miles to choose from.
Special Olympics Pedal to the Medal – Fort Worth, TX
Join us for the 4th Annual Pedal to the Medal cycling competition benefiting Special Olympics Texas athletes! Have fun racing individually or with a team inside the famous Texas Motor Speedway.
We hope you have an amazing weekend, and if you know of any rides we are missing, feel free to tell us!