Four states, six amazing cycling events – an opportunity you'd not want to miss! Check out what we have in store for you this weekend: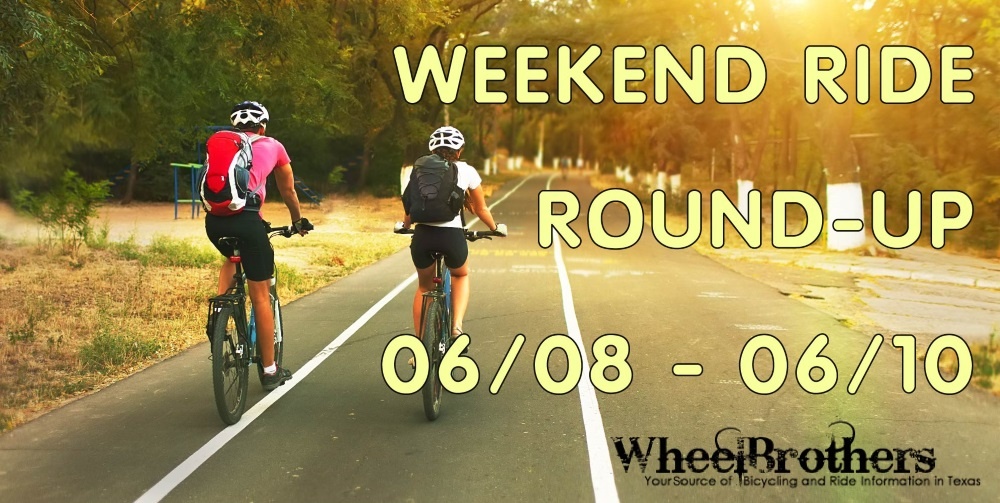 Saturday, June 9th:
Fire-Ant 100 – Gatesville, TX
The 23rdAnnual 100K Fireant Tour will feature routes of approximately 11 miles, 31 miles, 48 miles, and 100K.
Cherohala Challenge – Tellico Plains, TN
The event offers four distinctive rides that almost anyone can find a ride that will fit their skill level. Rides of 35, 53, 62 and 115 miles,will be fully SAG supported with well-stocked rest stops. Free post-ride meal.
Tour De Agua – Dublin, TX (The first part of a larger event – Tres Amigos Challenge)
The Tour de Agua is a friendly, family ride with a competitive edge, with prizes for top finishers. Route distances: 9, 25, 41 and 66 miles.
Clean Water Kids Bike Ride – Dublin, TX
The Clean Water Kids Bike Ride will be held the same morning as the Tour de Agua, in Dublin, Texas. This ride is in addition to the options for the Tour de Agua.
Saturday, June 9th – Monday, June 11th:
Colorado DEATH RIDE Tour – Silverton, CO
It is time to declare war on ALS and the Death Ride Tour in Aurora, CO, is going to bring the fight right to this dastardly disease. The Death Ride Tour covers more than 235 miles over three days with about 16,500-feet of elevation gain.
Sunday, June 10th – Saturday, June 16th:
Oklahoma Freewheel – Tulsa, OK
Historically the first or second full week in June, Freewheel is a week-long (Sunday through Saturday) bicycle tour. This is the 40th anniversary of the event.
That's it for this week! Have fun riding this weekend and if we're missing some rides in our calendar feel free to tell us!