New weekend and five new rides for you to choose, all over Texas! Get out and ride, and check out these amazing events: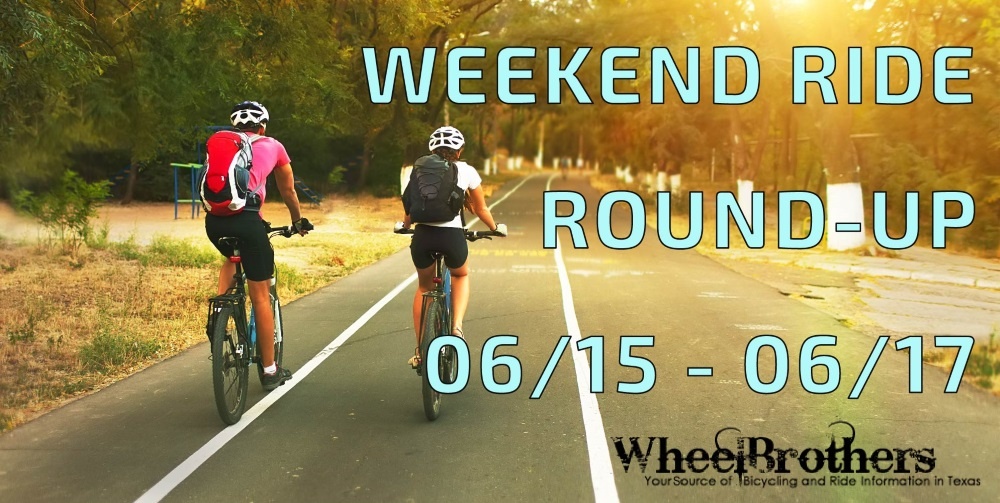 Wednesday, June 13th – Sunday, June 17th:
Gateway To Texas Get-A-Way Tour – Clarksville, TX
Saddle up and see the Gateway*To*Texas up close from the seat of your bicycle. Each day's ride will include options for routes of 25-80 miles long.
Saturday, June 16th:
White River Road Rally – West Texas
Are you in training for the IRONMAN 70.3 Buffalo Springs Lake, MS 150, Hotter N' Hell Hundred or looking for a new place to enjoy a Saturday morning ride? Summertime will be blooming and butterflies are abundant along the beautiful scenery of Crosby County.
Collin Classic Bike Rally – Plano, TX
The ride benefits the Boys & Girls Clubs of Collin County (BGCCC). All proceeds from this event will help BGCCC provide more scholarships and programs to support children with making life changing decisions. Route distances: 17, 30, 40, 51 and 62 miles.
Tour de Muleshoe – Muleshoe, TX
The Tour de Muleshoe rolls along scenic farmland and sandhills for you to ride either fast or slow as you choose. This is not a race — enjoy yourself. Route options: 10, 40 and 100 miles.
Tour d'Italia – Italy, TX
A part of a larger event – European Tour of Texas Challenge, Tour d'Italia is benefiting Italy High School, the Texas Scottish Rite Hospital for Children, and other North Texas charities. Route distances: 12, 30, 40, 50, and 63 miles.
Enjoy your weekend riding, and stay safe in the hottest hours of the day!