Do you have plans for this weekend? If not, why don't you check out these awesome rides, maybe you'll find something to your liking! Check out these four amazing events: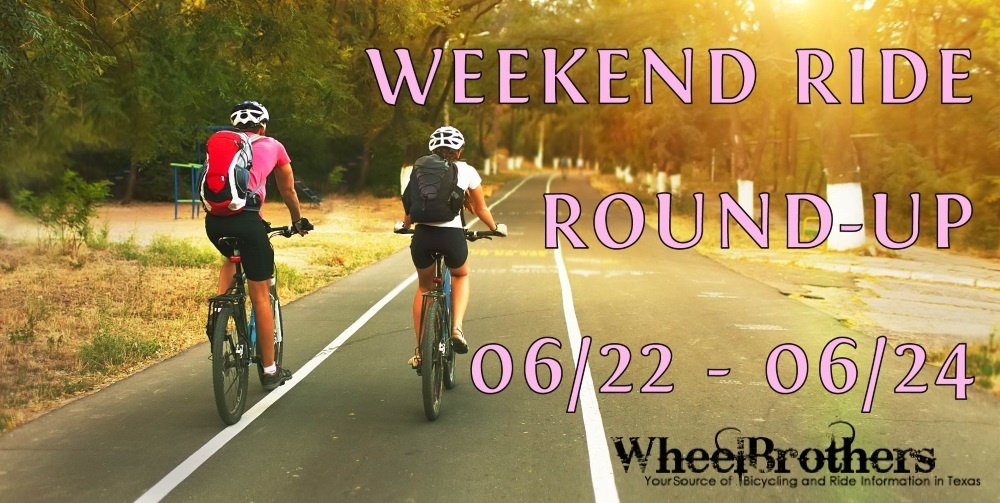 Friday, June 22nd – Saturday, June 23rd:
SB 250 McAllen-San Antonio Ride – McAllen to San Antonio
The SB 250 is a 2 day supported charity ride from McAllen to San Antonio, Texas to raise money for Spina Bifida. Day 1 starts in McAllen and ends in Freer, Texas (141 miles). Day 2 starts in Freer and ends in San Antonio, Texas (107 miles).
Saturday, June 23rd:
Cow Creek Country Classic – Waxahachie, TX
This is the 32nd Annual Bike Ride hosting five (5) routes from 9 miles to 101 miles. This is our major fundraiser for the year and all proceeds go back into our community to support numerous charities.
Wild Pig Pedal – Seymour, TX
The annual Wild Pig Pedal is slated for June 23,2018. The event is hosted by the Chamber. It is a great opportunity for citizens of Seymour to show tourists – participants of the ride – how friendly our community is. Route distances: 6, 22, 45 miles, and 100K.

Tour of The Wichitas – Lawton, OK
Once again the Friends of the Trail are excited to announce that the 2018 Tour of the Wichita's will pass through the Fort Sill Army Post as a part of its route. Route options: 15, 30, 52 and 65 miles.
That's it for this week! Have fun riding this weekend and if we're missing some rides in our calendar feel free to tell us!