This week we bring you four special events! A charity fundraiser; the end to an amazing cycling series; the start of a month-long cycling tour; and the well known 4th of July bike ride! This is all we have to offer for the next two weeks, so choose wisely and enjoy your weekend riding!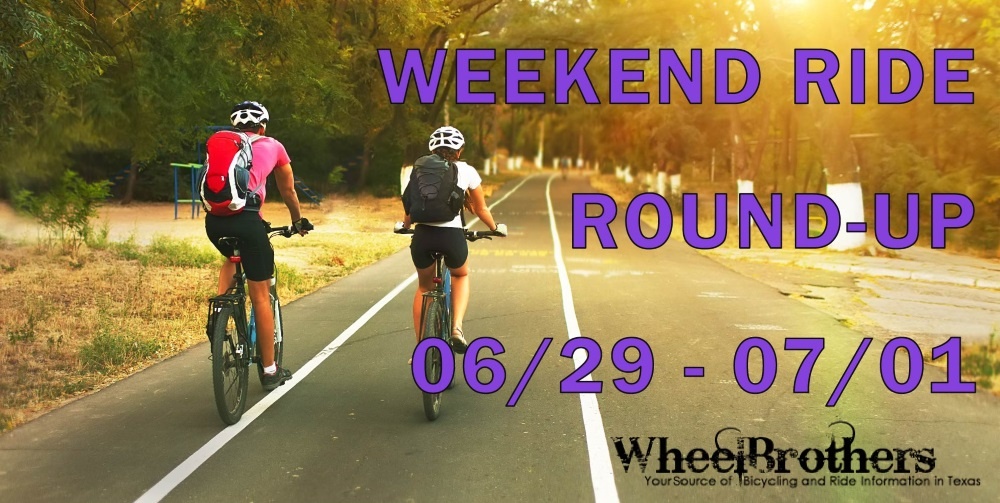 Saturday, June 30th:
Rodeo Road Rally – Mesquite, TX
This year marks the 22nd Anniversary of this charity fundraiser event, with route options of 20, 40, and 60 miles.
2018 San Marvelous Race Series #4 – New Braunfels, TX
This is the last event of the San Marvelous road race series, with route distances of 50, 75, and 100 miles, and an awesome after party at Ruggedman Brewing.
Sunday, July 1st: – Sunday, July 22nd:
Tour de Fort Worth – Forth Worth, TX
Tour de Fort Worth is a free community cycling event that challenges cyclists to ride 21 miles or more each day for 21 consecutive days. This is a perfect opportunity to see some of the great routes Fort Worth has to offer.
Wednesday, July 4th:
Burn your Buns Bike Ride – Conroe, TX
For the last 15 years, cyclists have taken to the streets and through the rolling hills of Willis and Conroe in the early morning hours of July 4th at the the annual "Burn Your Buns" Bike Ride to benefit Bridgewood Farms. Last year the ride included 503 registered riders and this year we are aiming even higher!
We at the WheelBrothers hope you have an amazing weekend, and if you know of any rides we are missing, feel free to tell us!