In no particular order, here are photos from six Texas rallies accompanied by a brief description of each one. Please respond with your comments about the featured events or create your own "Six Texas Rides" list-and-photo essay. We want to hear from you!
The Blazin' Saddle 75 is no understatement! It's hot, hilly and beautiful—in the extremes! It's a well-supported, fantastic pedal out of Granbury that you won't want to miss. And, it's a great training ride for Hotter'n'Hell! http://www.blazinsaddle75.com/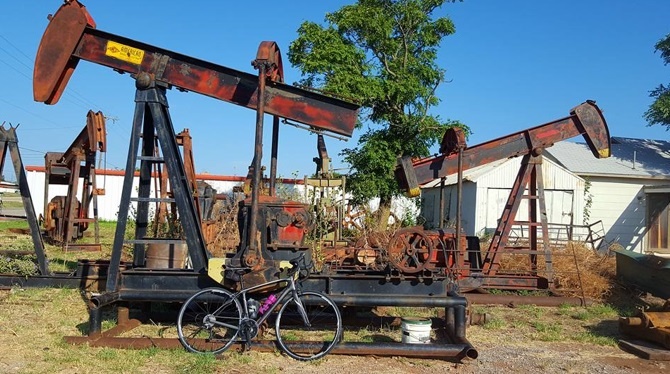 The Hotter'n'Hell Hundred (HHH) is along the route in Electra, a town known as the "Pump Jack Capital of Texas." Electra is a creepy-cool town, and there seems to be a graveyard specifically for every form of metal machine. The HHH rally and race is something every Texas cyclist should experience once.  It is intriguing to know that after the fly-by and the cannon go off for the start, it could still take 45 minutes before your turn to pedal, because HHH boasts an attendance of 12k-15k riders per year! As an added bonus, most routes get to visit Sheppard Air Force Base. https://www.hh100.org/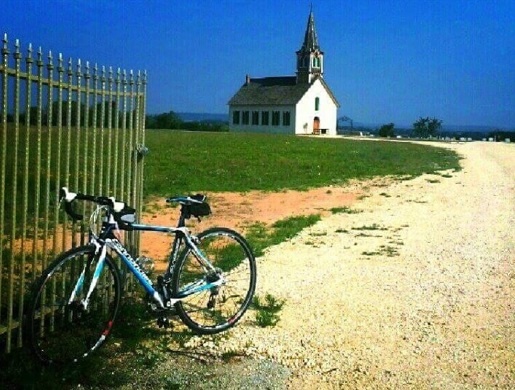 The Tour de Norway in Clifton, TX takes place in and around the Norwegian settlements between Clifton and Cranfills Gap, TX and Bosque County. Cyclists can stop at The Old Rock Church for photos, one of many sites representing the Norwegians who settled in the area. https://www.active.com/clifton-tx/cycling/bosque-tour-de-norway-2018
The Lancaster Country Ride, in Lancaster, TX is scheduled during bluebonnet season and it never disappoints! It's one of the first rallies after winter is finally over, the sun is usually shining and the bluebonnets seem to always cooperate! There are breathtaking vistas and vast fields which cyclists love to stop in for photo opportunities. Or, if you like something a little more interactive, you can chat with the camels kept along the route. At the end, there's a party in the square featuring local artisans. http://www.gdbclub.com/content.aspx?page_id=22&club_id=747333&module_id=277989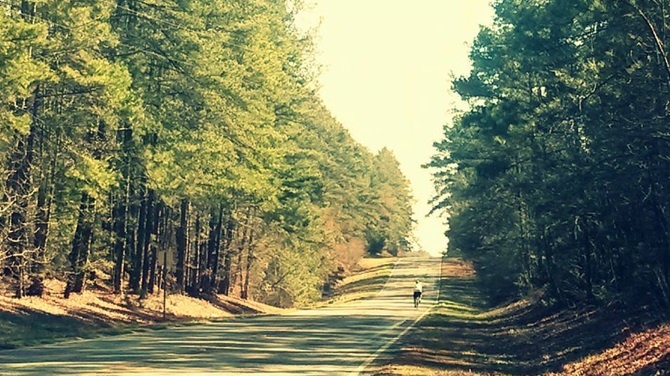 The Freeze Your Fanny Run and Ride in Longview, TX occurs just after the first of the year and lets you get a head start on base miles and hill work. It's often chilly, but absolutely gorgeous as you pedal through the sunshine and pines. https://www.active.com/longview-tx/cycling/races/freeze-your-fanny-2018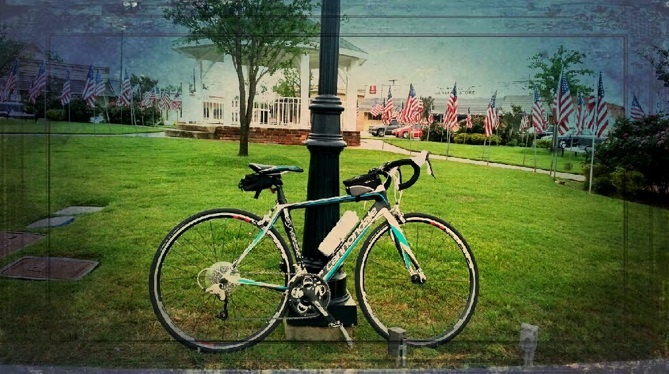 The Burleson Honey Tour is hosted on Memorial Day Weekend in Burleson, TX. This gazebo is a rest stop in Alvarado, TX along the route. There are lots of tree tunnels on the routes, which gives you a break from the balmy weather typical during this time of year. This ride always feels like a patriotic cycling family reunion. Everybody is there! https://honeytour.athlete360.com/
Lisa Tilley is a contributing writer for Wheelbrothers, is a member of Fort Worth based MBBC, and is in sales at Bicycles Inc.