Do you have plans for this weekend? If not, why don't you check out these awesome rides, maybe you'll find something you like! Check out these six amazing events: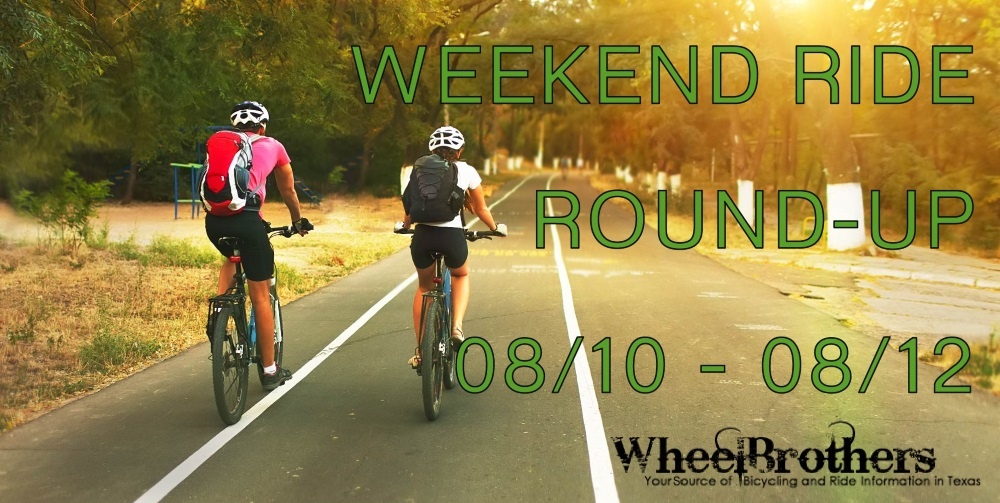 Saturday, August 11th:
Raquel's Wings – The Eighter from Decatur Bicycle Rally – Decatur, TX
The Eighter from Decatur Bicycle Rally 7 miles 25 miles 53 miles or 106 miles race! If you're a serious cyclist you're welcome to ride it twice!
Cove House Classic Bike Tour – Copperas Cove, TX
Come be a part of this exciting event that just keeps getting better and better! Come join hundreds of other riders as they take on the beautiful rolling hills of Central Texas. Route distances: 26, 42, 50 and 63 miles.
Stonewall Century Bicycle Ride – La Veta, CO
The Stonewall Century is a challenging road bike ride along one of Colorado's most beautiful scenic highways. We welcome you to come and enjoy some of the best road riding in Southern Colorado.
Hot Rocks Bike Ride – Rockwall, TX
The 32nd annual Hot Rocks Bike Ride will take place on Saturday, August 11, 2018. The 56 mile course starts at 7:30am, with 42, 24, and 12 mile courses all starting at 8:10.
Midnight Massacre – Valley View, TX
Vallley View, TX again welcomes us with open arms! The original night time gravel grinder starts and ends in the historic town square. Each entry includes a token for redemption with one of our great partners for food or drink. Route distances: 50K and 100K.
Kiwanis Red River Bicycle Rally – Denison, TX
Scenic Lake Texoma, rolling hills, open roads, a rural backdrop, and Southern hospitality … you'll find it all at the 13th Annual Red River Bike Rally!
We at the WheelBrothers hope you have an amazing weekend, and if you know of any rides we are missing, feel free to tell us!