I didn't start road cycling until I was in my early 40s, and one of the first things that struck me was the passion, openness, friendliness and kindness I witnessed and experienced at my first road rally in 2012—The Weatherford, TX Peach Pedal. I met random strangers at the start line that are still friends to this day. I watched two women stop their ride to save kittens dumped on the side of the road. I was asked, by several riders, whether I was okay when I stopped on the side of the road to make some adjustments. It was inspiring to know I could participate in an event that seemed so daunting at the time, and feel so supported by the people around me simply because we all love the sport.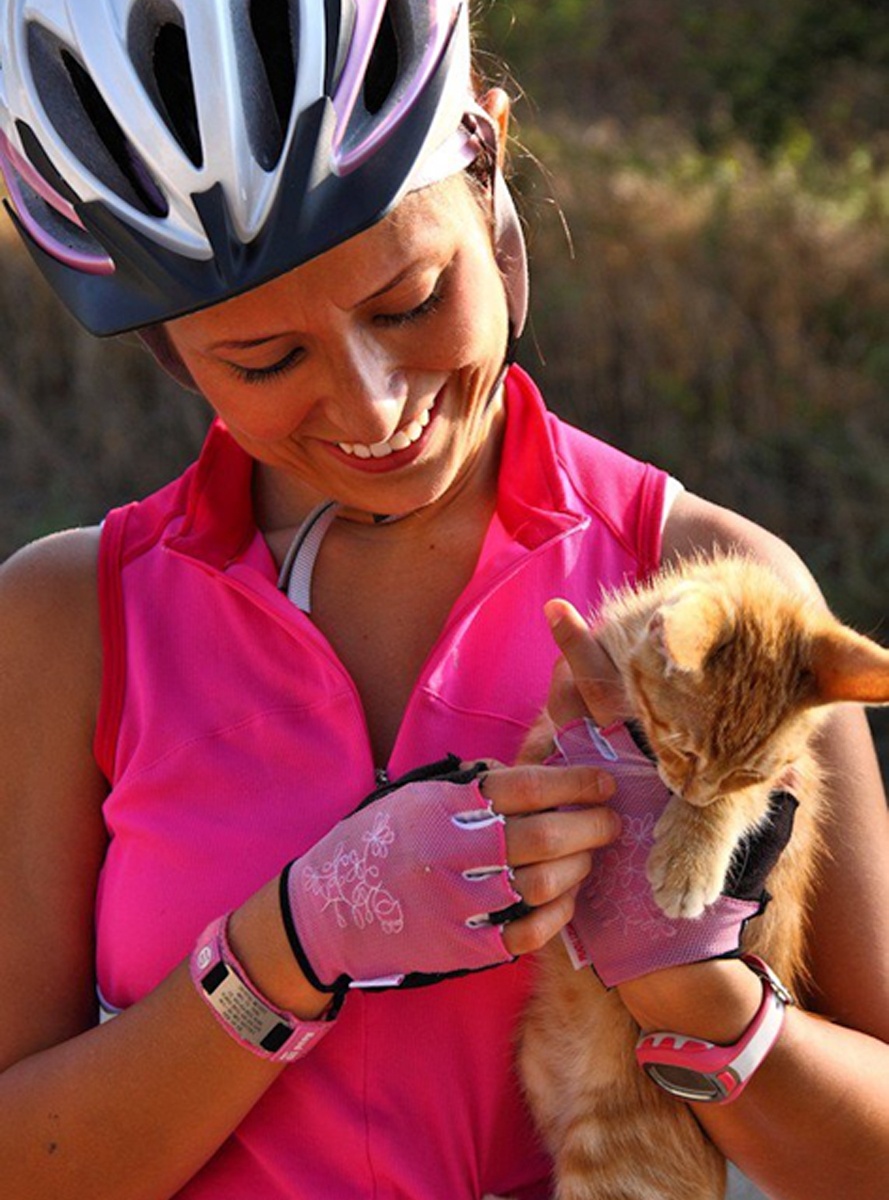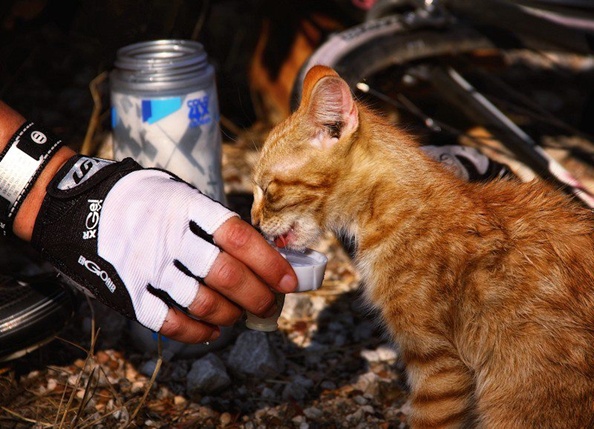 Weatherford Peach Pedal kitten photos by Steve Reisman.
I asked friends to share with me what sorts of kindnesses the have seen or experienced on the road, and I was treated with a lot of great stories. Here are a few of them!
"I know some of my Pandemonium (OK) members were on a ride last year and rescued some puppies from a drainage ditch."     -Susan D.
"The man died a few years ago, but every Wednesday on our WNR, [this man] would stand in his front yard (his house is after a hard climb) and spray his garden hose for the riders to cool off under as they passed. Everyone looked forward to seeing him and we appreciated his show of support for cyclists in a town not known for being the friendliest toward cyclists."      -Susan D.
"I volunteer for an organization called Bike Works. In the last three years we have been able to collect, assemble and give away over 2,300 bikes to children in foster care in Tarrant County at Christmas time. There's something about getting your first bike that is remarkable and I hope that through this we can instill a passion for cycling in future generations."     -Jaime L.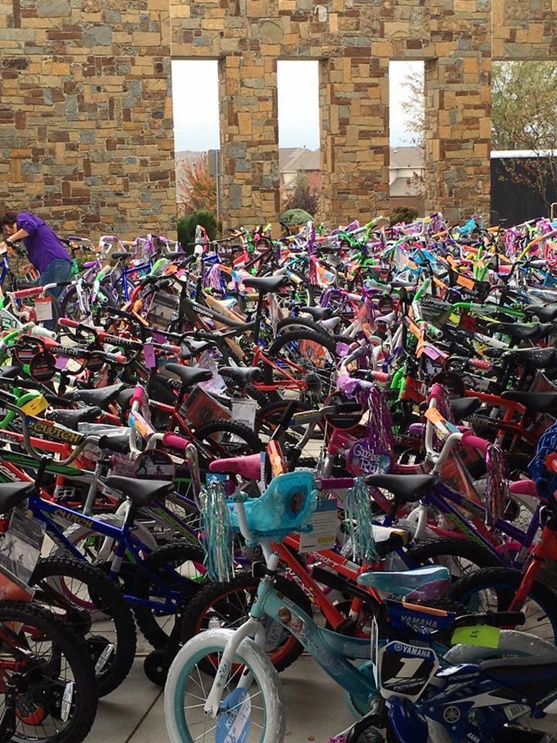 "Karyn, Diana and David stayed with me in the ER all day when I had my bike crash in January and they moved my car from Arlington to my house in Benbrook. My mom and daughter drove from out of town to see me through surgery and Anna drove all the way from The Colony to take me to get my stitches out. And many others friends and family have helped me and encouraged me through my recovery, including you, Lisa!"     -Marianne D.
"In 2011 we had an English cyclist broken down and sleeping in West City Park in Mineral Wells. The park workers notified me and Iris to see if we could help. Butch and Iris let him stay at their house for a couple days while we fixed his bike. I drove him to Post, Texas and he resumed his cross-country ride. He was only 20 years old. A couple years ago he circled Australia on his bike. He is starting his own mobile bike repair business in England just recently."    -Neil R.
"In December 2017, a bunch of Fort Worth area cyclists, clubs and Bicycles Inc. supported two projects raising funds to provides homes for the homeless at DRC and to provide two bikes—an adult trike for use in the community garden and a bike for the youngest, previously homeless resident, currently earning straight As in school. It was awesome how everyone came together!"     Lisa T.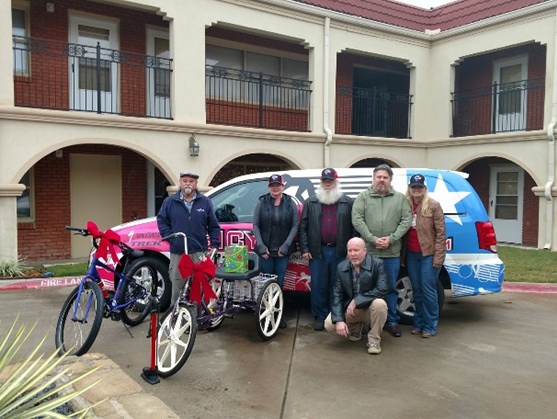 Gandhi said, "You must be the change you want to see in the world." It starts with us. We are already great at taking care of each other. Let's continue the momentum by turning it outward, to the pedestrians we pass, to the other vehicles on the road, and to our neighbors, friends and family.
Do you have a story of kindness to share? We'd like to hear it! Please comment on our Facebook page.
Lisa Tilley is a contributing writer for Wheelbrothers, is a member of Fort Worth based MBBC, and is in sales at Bicycles Inc.