Welcoming you and 13,000 other riders to Wichita Falls, TX
"Nothing compares to the simple pleasure of a bike ride," said John F. Kennedy once upon a time. And that was without ever imagining or even conceiving the wild and unforgettable experience that is the Hotter'N Hell Hundred.
The name says it all: this is a ride you don't mess with. You take it as it is and try to finish it beating all your records, the sum of your imagination and every one of your expectations. One of the oldest, largest and most memorable cycling events in the nation, Hotter'N Hell Hundred is where you try to make peace with the Texas heat and humidity and ride like crazy to overcome loops and hills and valleys only find miles more before the finish line.
This is where cyclists fall in love with the ride—or, for seasoned wheel brothers, fall in love all over again. The gratification after this wicked-fun ride cannot be understated.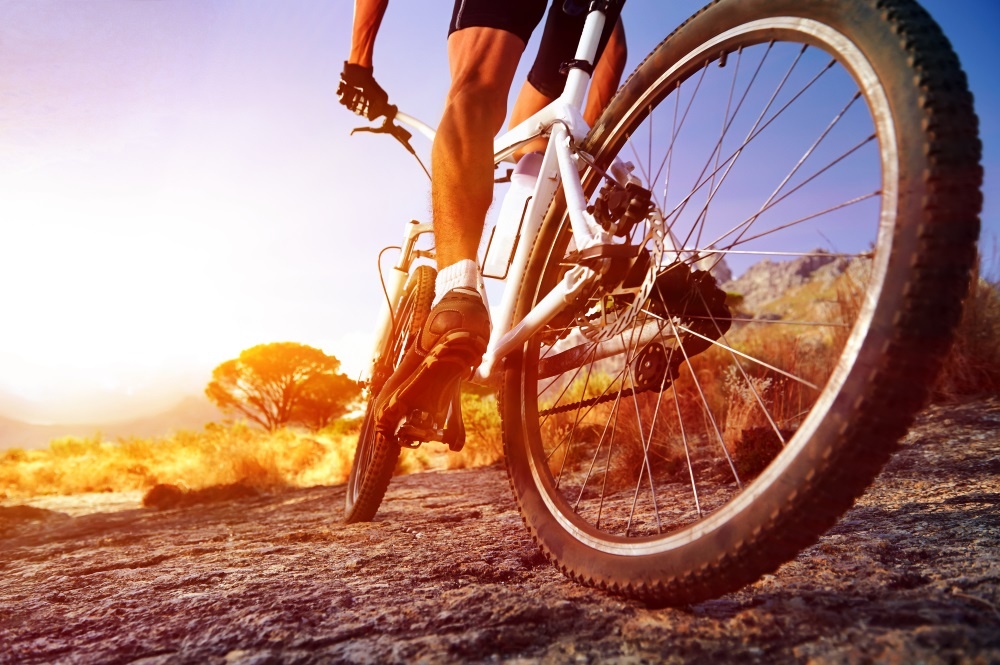 Hotter'N Hell Hundred 2018 edition
This year's edition is set to take place from August 23th through August 26th. Naturally, the devil's in the details—the Texas weather. 2018 is the 37th year the event is taking place in Wichita Falls, and it was originally held to celebrate the city's 100th anniversary. The number 100 seems to bounce around here: 100 miles, 100 degrees, more than 10,000 riders. It all falls into place, making for an event that was clearly meant to be.
Hotter'N Hell Hundred is where amateur and professional riders meet and where rider and ride work together to beat those miles to the finish line. For professional riders, there's the 100-mile road race which is known to squeeze every drop of energy out of even the most daring cyclist. But where energy is sapped away, adventures are experienced and memories are made. For someone who lives for pedaling and the freedom that a bike ride offers, this is better than Christmas.
For amateur bikers, there are the shorter routes, too. You can choose between 10K, 25, 50, 75 or go daring and sign up for the full 100 miles. Why not? You don't have to be a professional to go for the quintessential 100, just be prepared for an experience.
Off-road experience for the Hotter'N Hell Hundred riders
For an additional boost of adventure, Hotter'N Hell Hundred 2018 also offers an off-road experience for those who believe that, when you ride hard off the road, "sometimes you fall, otherwise, you're not riding hard". Of course, Hotter'N Hell Hundred is already a notorious challenge, but off-roading provides you with even more to fight through. You'll weave around trees, water, unfriendly animals, stones, climbs and dips. Caution is necessary. The Off-Road Trail will be opened for rides on both Friday and Sunday, starting at 10am each day. Adventure mode on! If you get lost on the way, the trail will be "checked for survivors" on Friday at 6pm and on Sunday at 1pm.
Timing is important, but it's not everything
Once you enter the Hotter'N Hell Hundred, your goal should be to finish the race. Go that distance and crush your goal. But remember, it is an endurance race, not a time race. You need to take care of yourself, monitor your condition, hydrate all over the place and keep a pulse on your overall level of fun. When all are in check, you go for that time battle. All the registered riders are given timing chips and the timing results (divided in age groups) will be posted after the race. If this isn't your first rodeo, suit up and remind yourself: if you don't mind the frying surface on which you ride, if you've got it in your lungs to pedal harder, you're ready to go for that time battle and prove to everyone you can master the Hotter'N Hell Hundred.
Medical team and 4,000 volunteers ready to help you
Once you enter the Hotter'N Hell Hundred, you're not the same person when you finish: you come out a better, more adventurous and more courageous manifestation, with a knack for hot weather and with great stamina. Next time you hit the sauna, you'll say, "this is nothin'." And bragging rights don't even cover the half of it.
The purpose of Hotter'N Hell Hundred is to give you the riding experience of your lifetime and, at the same time, keep you safe throughout the event. That's why you'll see MASH units at each rest stop, and there will be plenty of these stops along the way. Eevn bee stings, rashes, under-hydration, over-hydration and scratches will be treated on-the-spot by medical volunteers. You'll be in good hands in Wichita!
Tips for the best Hotter'N Hell Hundred experience
Advice is something you read or listen to and choose pretty immediately to heed or ignore. But rest assured that these tips should not go unmissed. These are for both new and seasoned Hotter'N Hell riders, 'cause we're learning more every time we hit a new challenge. Take a look at how you can make your ride that much more courageous:
Register as soon as you can
This is where the choice is made, the plan is set, and you can start preparing accordingly. You're going to have an adventure, but only if you're decisive and make the commitment early. You just wait for that sense of freedom when you're pedaling down the road to Hell's Gate.
Make sure you train
Every one of those 100 degrees are prepared to take you down, so what do you do? You begin training early so that you can be up for the fight. But just riding your bike for hours every day is not everything. You need to build resistant to extreme temperatures and establish a hydration routine. Hydration is the most important part of your ride, no matter how newbie or seasoned you are. When you get that right, you're one step closer to the finish line. Your body temperature can raise by as much as five degrees after only a few minutes of exercise in hot weather. Establish a hydration calendar that will help you learn how to drink water. Don't laugh. It's important! Every day you need to:
Drink 1 glass of water when you first get up in the morning
Have a bottle of water with you all day long
Remember to drink water before you get thirsty
Go exercise
Drink water to replenish lost fluids
Repeat
Forget about going to the gym—hit the fields!
Getting your ride on in a controlled environment will only increase your stamina in a controlled environment, but Wichita Falls is anything but. Nothing compares to riding your bike in the afternoon, with the sun ruthlessly following you, with dust, bees, flies buzzing around your ears, some even managing to get into your eyes JUST to put you off. Imagine you're riding your bike under the sun, with dust in your eyes and countless road bumps along the way. Can you do it? Riding in the sun is a task that will take weeks for you to adjust to. Make sure you prepare accordingly!
Equipment is essential
Don't forget your equipment logistics. Remember those little flies we were telling you about? You can prevent them sticking to your eyeballs by wearing a pair of riding glasses. That's just an example—a full set of endurance gear could make all the difference for you. This is no joke of a race. Prepare like a professional even if you're just a biking enthusiast and get the equipment you need to give you the best shot at having fun.
Your bike is your lover for the next few days
Now's the time to give your bike your full attention. In that smoldering, fiery atmosphere of the Wichita Falls Hotter'N'Hell, your bicycle is your only friend, so show it some love. Make sure it can take a 100-mile ride and that you won't get a flat tire or broken handle bar on your way through Hell's Gate.
You need to calm down!
Emotions are high, especially if this is your first time in the ride. You need to take it a little easier in that last week before the big event. Don't give up on your hydration routine, but try to relax a little. Your bike and equipment should be in order now, so just take a step back and look at the awesome training program you managed to pull through. Give yourself some extra time for added Zzs and make sure you rest your body and mind fully for the big day.
Take this time to double-check the essential equipment. Let's see:
Sunscreen—check!
Insulated water bottle—check!
The map with all the rest stops—check!
Spare tubes and inflation device—check! (Remember, your bike is your lover.)
Cycling multi-tool—check! (This is for those moments when you need to adjust your saddle, etc.)
Cell phone is charged 100% before the ride—check!
Playlist is updated—check!
When you're one day away from the big event
Play some of your favorite music, eat well and rest even better. Think of that sense of complete freedom you're going to have when you mount that bike and…well, send it all to Hell. In the Hotter'N Hell Hundred, there is no one there to say STOP. It's only you, and you should know your limits and set your goals higher before starting off. After all…it's a race with yourself, for yourself.
When the big day has come…at the starting line
The race has started! Don't stray too far away from other riders. Keep a steady pace and even chat a little with your companions. If you choose to see it this way, Hotter'N Hell Hundred is really a hot-weather Texas party with more than 13,000 invitations and everyone dancing the same dance, ready for whatever shared experience is around the bend.
Now, the final question…are you ready?