Do you have plans for this weekend? If not, why don't you check out these awesome rides, maybe you'll find something to your liking! Check out these seven amazing events: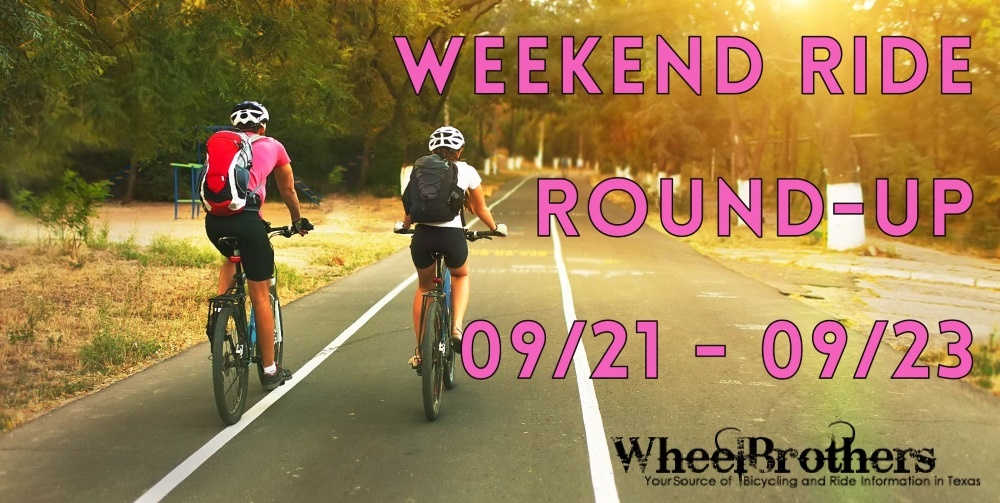 Thursday, September 20th – Saturday, September 22nd:
Texas Time Trials – Glen Rose, TX
The Texas Time Trials would like to extend a warm, Texas-sized invitation to all of y'all. Whether you are an Ultra Racer, Randonneur or a rider wanting to test your abilities against the clock, we have an event for you.
Saturday, September 22nd:
Texas Tumbleweed 100 – Dumas, TX
Experience beautiful, varying High Plains terrain and unbeatable hospitality! This ride is located in DUMAS, TEXAS which is located approximately fifty miles north of Amarillo.
Wheel A' Mena Ride – Mena, AR
The Wheel A' Mena Bicycle Tour will be staged out of Mena, Arkansas which is located at the foot hills of Rich Mountain. Tour Distances will be offered of either a 30 mile, 50 mile, and 70 mile route.
Texas Mamma Jamma Ride – Martindale, TX
The Mamma Jamma Ride is a 501(c)3 non-profit organization dedicated to helping those facing breast cancer and their families. Route Distances: 15, 25, 40 and 65 miles.
Emmitt Smith Gran Fondo – Frisco, TX
The Emmitt Smith Gran Fondo benefiting Pat & Emmitt Smith Charities, is a premier, multi-course cycling event designed for the professional to the weekend rider. It includes a timed race for the 100-mile course with a $10,000, winner take all cash purse, a 100K, 45-mile, 22-mile and family ride sponsored by Cigna.
Houston Tour de Cure – Prairie View, TX
The Tour de Cure is an event where no matter what road you take, you will be joining thousands of people from around the country who have the same passion as you to fight diabetes and its burdens.
Heart of Texas 100 – Nolanville, TX
Heart of Texas 100 is sponsored by the City of Nolanville in correlation with the Train Whistle Jamboree. Come out for a changeling ride and have some fun!
That's it for this week! Have fun riding this weekend and if we're missing some rides in our calendar feel free to tell us!