Get ready to ride this weekend, as we bring you seven amazing cycling events worthy of your attention!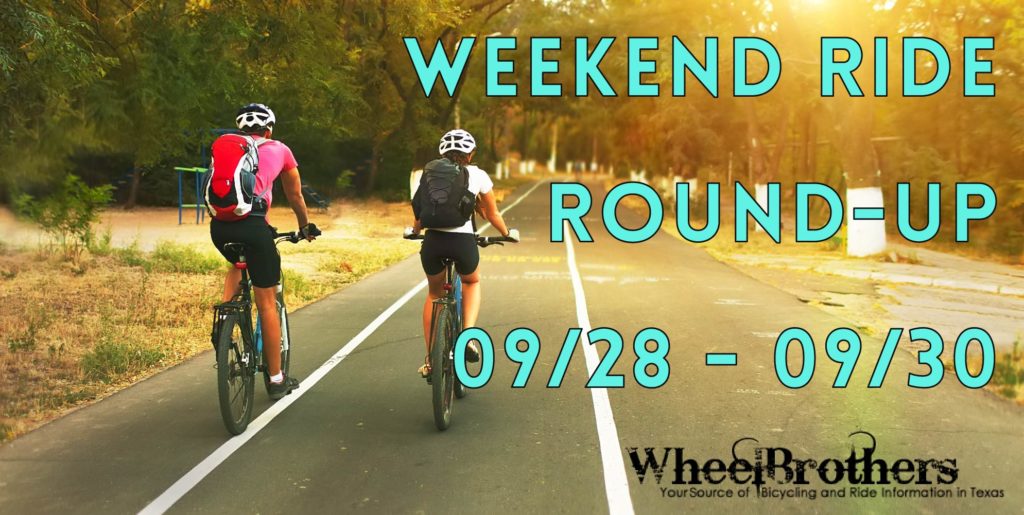 Thursday, September 27th – Saturday, September 29th:
Oktoberfest Bike Race – Fort Worth, TX
Oktoberfest Fort Worth is a three-day German festival so authentic you'll forget you're in Texas. Enjoy authentic German food, biergartens, music, dancing, dachshund races, clothing and souvenirs as well as Spaten and other Fall & Oktoberfest craft beers from around the country.
Saturday, September 29th:
Tour de Pecan – Seguin, TX
The Tour De Pecan is more than just a ride it's a way to support two fantastic non-profits in the local area, the Seguin Citizens Fire Academy Alumni Association and the Trinity Oaks Guadalupe River Camp.
Hallsville Half: Ride or Run – Hallsville, TX
The Boys & Girls Clubs of the Big Pines has been serving Hallsville kids for the last 10 years. Route distance: 13.1 miles.
Wheelmen 100 – Adkins, TX
The San Antonio Wheelmen Bicycle Club is joining Earn-A-Bike to put on a fundraising ride to benefit Earn-A-Bike, a non-profit organization dedicated to preventing obesity-related diseases and inspiring healthy life habits.
Autumn in Bonham Bike Rally – Bonham, TX
New to the 2018 Autumn in Bonham are two gravel routes. All routes begin at the newly renovated Bonham High School. Also note that Autumn in Bonham features one of the few 100 miles rides in the state.
Wheels on Fire 100 – Tucumcari, NM
The course will take riders on a journey down Historic Route 66 from Tucumcari to San Jon. Route distances: 25, 50, 100 miles and 100K.
The Big Dam Bridge 100 – North Little Rock, AR
Welcome to Arkansas' Largest Cycling Tour! The BDB 100 attracted nearly 3,000 cyclists from around the nation and multiple countries around the world in 2016. The Big Dam Bridge 100 is an annual Little Rock, Arkansas event that celebrates the "Big Dam Bridge" over the Arkansas River.
We at the WheelBrothers hope you have an amazing weekend, and if you know of any rides we are missing, feel free to tell us!