The Polk County Spirit Ride page, provides you with the official registration information, ride distances etc. and if you scroll down a bit, videos, interviews and ride reports for this event. If you don't see a ride report and you participated in the event in the past, feel free to type something up and we'll add it here!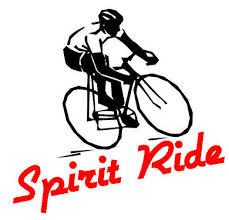 Date: October 6, 2018
Event: Polk County Spirit Ride
Route Distances: 25, 35, 44, and "Metric Century" 67 mile course.
About the Ride:
This our 6 year to hold our ride supporting Polk County Crime Stoppers… Spirit Ride.
Although Livingston is only 75 miles north of Houston, the terrain, air quality, and general tranquility of the area will make you feel like you are in a whole new world. Surrounded by lakes and forests and streams, Polk County prides itself as being a quiet, small-town environment where folks just enjoy the simpler pleasures of life.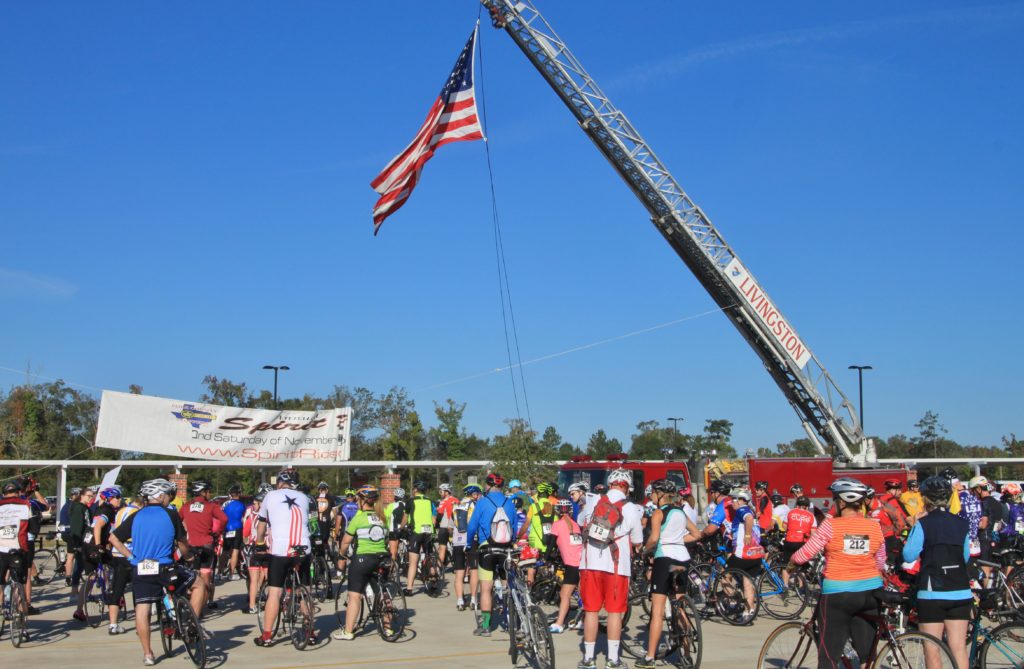 Polk County wants bicyclists from everywhere to come enjoy the forested hills and valleys of Polk County. This is Livingston's annual "SPIRIT RIDE", a chance to not only enjoy the gorgeous scenery of East Texas, but to also enjoy the riches of a small East Texas community and the home of beautiful Lake Livingston.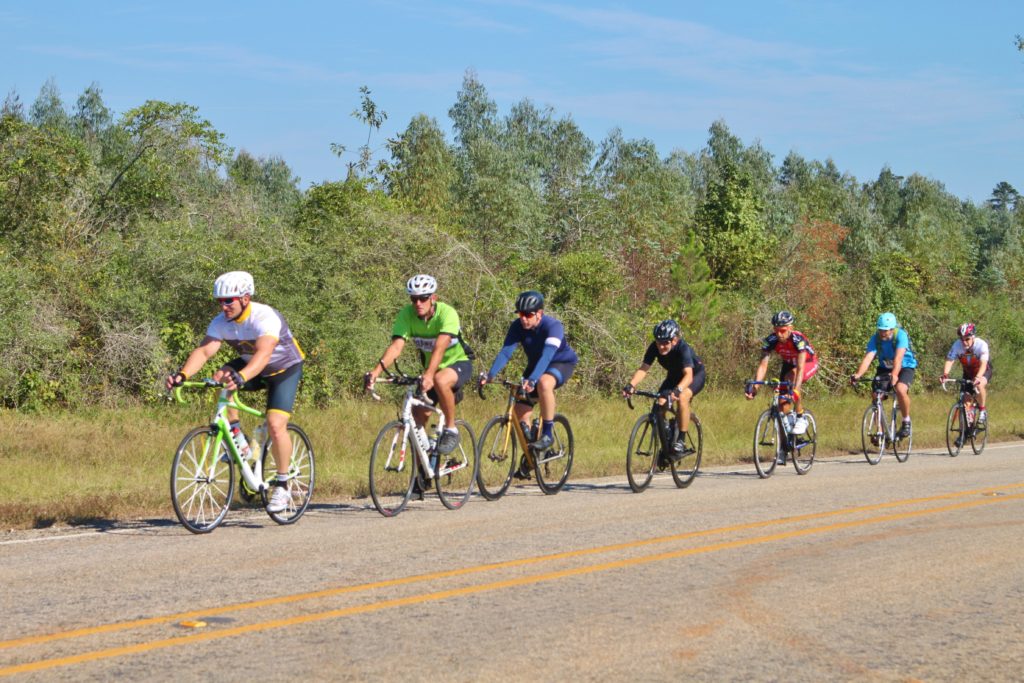 Start Location: Our ride begins at the Livingston High School parking lot located at 400 FM 350 South  Livingston, TX 77351.  Livingston is located 75 miles north of Houston on Highway 59. Click here for directions to the event start and packets pickup location. All routes will start promptly at 8am.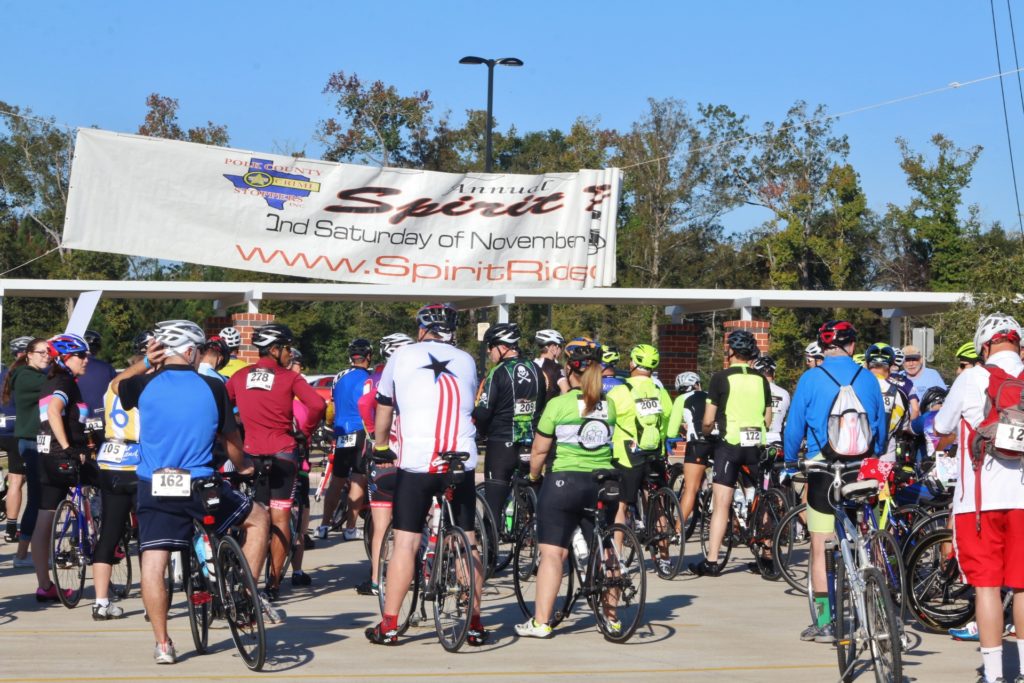 Routes: We offer 4 ride routes for all levels of riders, including a "Metric Century" 67 mile course.  The routes will take participants through the rolling hills south and west of Livingston Texas via 4 courses of increasing length, all of which will take riders northward along the eastern shore of Lake Livingston, and then back to the finish at the High School where the rides began.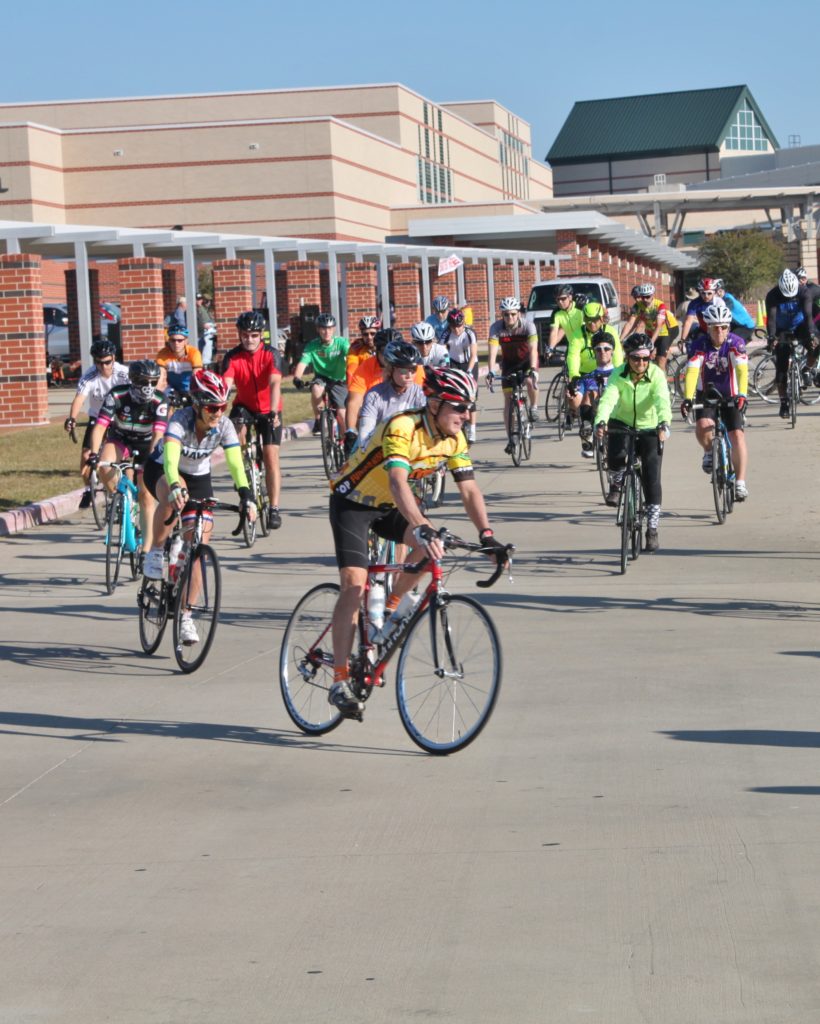 Support:
There will be Police escorts through major intersections, medical support, SAG vehicles, Ride Marshall support and Rest stops every 9–16 miles, on all routes.

Refreshments will be provided at all Rest Stops to keep you hydrated and energized. This will include fruit and drinks along with plenty of port-a-potties. So whether you need to take a break, need help with a flat or just need a lift, we will be there for you.

Lunch is provided for all participants on their return to the High school parking lot.
Safety Requirements:
Helmets are required, NO  HELMET, NO RIDE

No head phones allowed while riding

No Trailers or Tag-a-longs

Any rider under the age of 16 must also be accompanied by an adult (21 or older) at all times.
Overnight Accommodations and things to do and see: For more information on activities in the Livingston area, including hotels and restaurants, visit the Livingston Polk County Chamber of Commerce.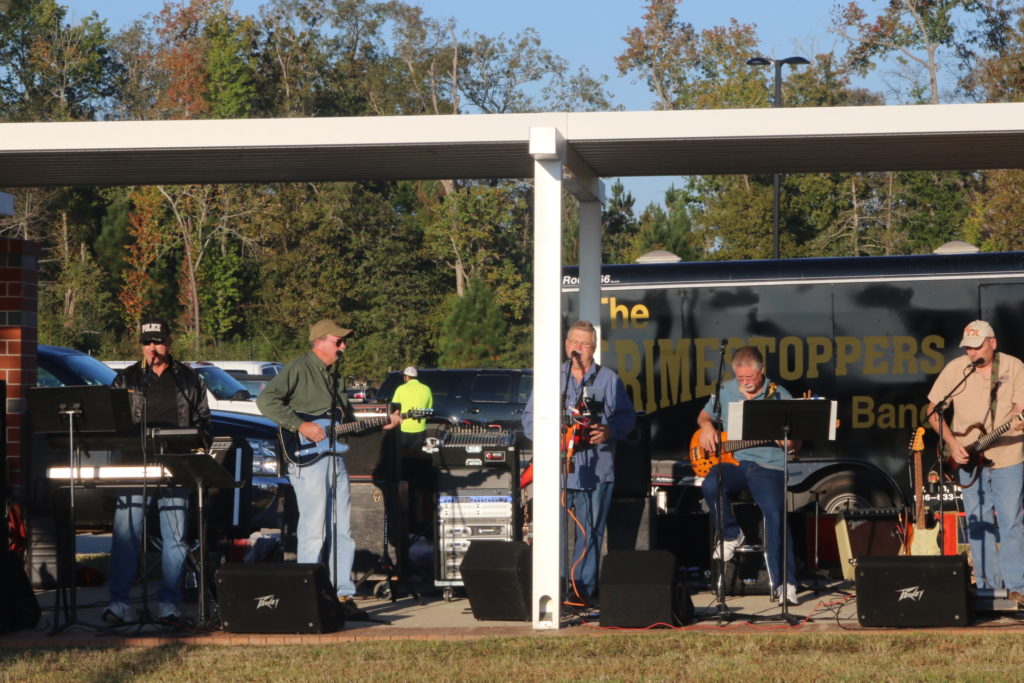 Location: Livingston High School parking lot located at 400 FM 350 South Livingston, TX 77351
Event Website: www.spiritrides.com
Contact Info: 936-967-0124 or email: spiritride@yahoo.com
Find more information about other rides on our mainpage