The Fish Fry and Bike Ride page, provides you with the official registration information, ride distances etc. and if you scroll down a bit, videos, interviews and ride reports for this event. If you don't see a ride report and you participated in the event in the past, feel free to type something up and we'll add it here!
Date: April 13, 2019
Event: 4th annual Fish Fry and Bike Ride
Route Distances: 13 and 25 miles

About the Ride:
Spring Fish Fry and Bike Ride. Ride starts at 9am. Fish starts at 11am. Ride takes place on NE Texas Trail and gravel roads also some pavement.
East Ride 25 miles; https://ridewithgps.com/routes/28747469 Starting with a ride going east down the beautiful NETT Trail toward Dekalb, then traveling through paved and gravel roads back to Avery VFD, You will pass by a country church, a couple of country cemeteries, a rural park and some Longhorn Cows (if your lucky, they come up to pose). Ride routes will be marked with directional arrows. Price includes ride and Fish Fry. REGISTER EARLY AND RESERVE A PIECE OF YOUR FAVORITE PIE. (As kinds and supply permits). T shirt to entrants registered by first cut-off date.
West Ride 13 miles
https://ridewithgps.com/routes/18754478 Going down the NETT through an area that has been recently cleared and then more gravel back to Avery VFD.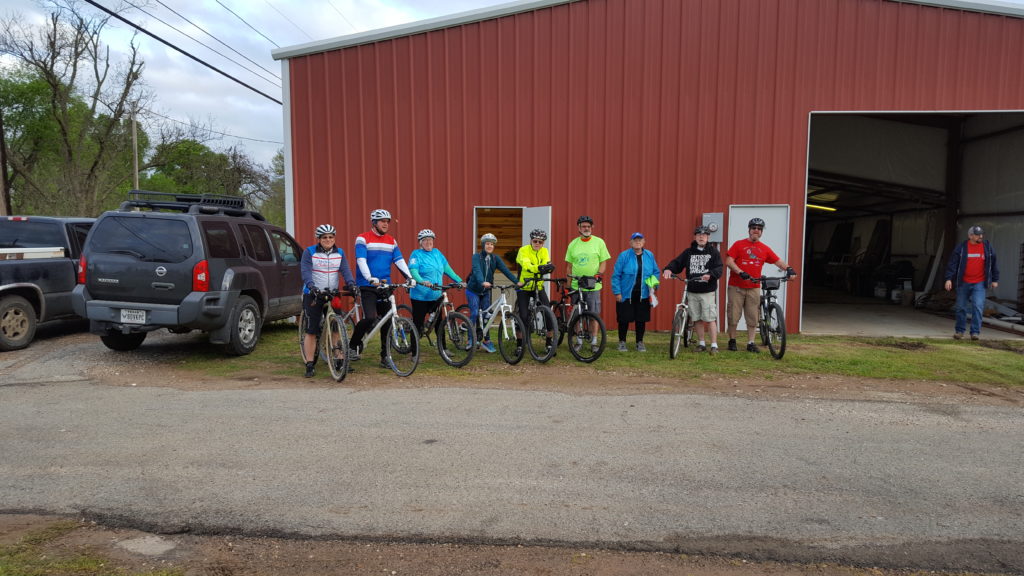 Location: 135 N Austin Street Avery, TX 75554
Event Website: Facebook event

Contact info: Averyvfd@aol.com   or   9036845131
Find more information about other rides on our mainpage