The Hotter'N Hell Hundred page, provides you with the official registration information, ride distances etc. and if you scroll down a bit, videos, interviews and ride reports for this event. If you don't see a ride report and you participated in the event in the past, feel free to type something up and we'll add it here!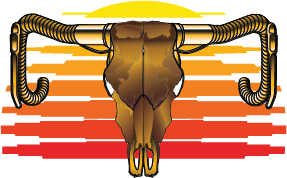 Date: August 23-26, 2018
Event:
37th Annual Hotter'N Hell Hundred
Route distances: 10K, 25, 50, 75 and 100 miles and 100K
About the Ride:
Hotter'N Hell Hundred is one of the oldest and largest cycling events in the nation. Over 13,000 riders from across the globe come to Wichita Falls, TX for 4 days of challenging and inspiring activities.
Hotter'N Hell Hundred 2018 will be August 23 through August 26, 2018
The 2018 HHH Registration opened at 12:01 AM January 1, 2018
If you are going to ride 100 miles, it might as well be Hotter'N Hell! All riders receive:
Hotter'N Hell T-shirt
Water Bottle
Goodie Bag
A ton of other free items from our consumer products show.
ROUTE DISTANCES
10K – 25 mile – 50 mile – 100K – 75 mile – 100 mile.
OFF-ROAD
Starting from the JS Bridwell Agriculture Center, this 13.1 mile route is a single track with quick short climbs and drops. The route is fun, but riders are reminded that these nature trails are on natural surfaces surrounded by trees, water, wild animals, pointy objects, and poison ivy. Off roading requires caution and skill from the rider. The trail will be open all day and will be swept for survivors Friday at 6p.m and Sunday at 1p.m. Visit here for more information.
The Off-Road Trail Ride begins Friday at 10am
The Off-Road Trail Run begins Sunday at 7am
TIME
Timing chips are provided for all registered riders. Timing results will be posted categorically by "distance ridden" and age groups. Endurance Ride results for Early Registration riders will be online by Sunday night.
Medical
There are MASH units at each rest stop and at the finish line.  Medical volunteers treat everything from bees embedded in rider's ears, to emu bites, road rash, under hydration, over hydration, and hard landings.
ENTRY FEE
Online Registration opens January 1st.
Early registration is $35 and expires May 31, 2018.
The family rate is $30* per person.
*4 discounts/household (expires May 31, 2018) The family discount is applied to registrations from the same household after the first full fee is paid. All family discount registrations need to be received at one time and paid all together. *
Regular registration is $40 beginning on June 1, 2018 through August 19, 2018
Late registration is $45 onsite August 23, 24 & 25, 2018.
Riders can register online here, by mail, fax, for early & regular registration or in person at late registration.