The Kate's Ride page provides you with the official registration information, ride distances etc. and if you scroll down a bit, videos, interviews and ride reports for this event. If you don't see a ride report and you participated in the event in the past, feel free to type something up and we'll add it here!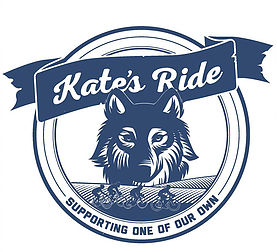 Date: February 24, 2019
Event: 5th Annual Kate's Ride
Route Distances: 22, 33, 45 and 60 miles
About the Ride:
The 5th annual Kate's ride will be held on Sunday February 24, 2019 and will start from B&PW park in Sealy, TX. Funds raised from the ride will be used to benefit individuals living with spinal cord injuries, their families, and organizations that help them. This is a fully supported ride with rest stops and SAGS on roads with minimal traffic.This is a BP MS150 recommended ride.
?
Event details and schedule:
When: Sunday, February 24, 2019
National Anthem: 7:55 am
Ride Start: 8:00 am
Where: Sealy, Texas
Sealy Business and Professional Women's Park (B&PW)
1008 Main Street, Sealy, TX 77474
Routes:
Distance: 22, 33, 45 and 60 mile routes available
?
Fees:
$35 – Through January 31, 2019
$40 – February 1, 2019 through February 23, 2019
You may register on site on the DAY-OF-THE-RIDE – FEE IS $45 – cash or check only.
?
Ready2Roll registrants get a special discount, look for discount code in Steve's email.
Packet Pick up: Coming soon
For questions on participation, sponsorship or volunteering, contact us at katesridesealy@gmail.com.
?
Safety reminder – Pacelines are effective on flat, predictable roads. Dogs, irregular surfaces and climbs/descents are unpredictable and are handled at different speeds by different riders so as you get into the rolling hills, allow extra room between riders and communicate in advance. Helmets required. No iPods or headphones/earbuds.
Location: Sealy Business and Professional Women's Park (B&PW) 1008 Main Street, Sealy, TX 77474
Event Website: www.spiritofthepack.org
Registration details: Online registration via BikeReg.com
Contact info: katesridesealy@gmail.com
Find more information about other rides on our mainpage