The Liberty Freedom Ride page, provides you with the official registration information, ride distances etc. and if you scroll down a bit, videos, interviews and ride reports for this event. If you don't see a ride report and you participated in the event in the past, feel free to type something up and we'll add it here!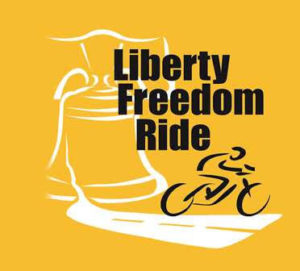 Date: Saturday, April 7, 2018

Event: 3rd Annual Liberty Freedom Ride
Route Distances: 2, 20, 32, 44, 61 and 79 miles

About the Ride:
Year 3 Can you believe it?…The Liberty ISD Education Foundation presents the Liberty Freedom Ride featuring more ride distances – 2 mile social ride, 20, 32, 44, 61 and  79 mile rides.
On April 7, 2018, all rides begin at 8:00AM (social ride will start after distance rides.)
The event starts and ends at the Liberty Center at 1829 Sam Houston  Liberty, TX 77575.
Fee: $35/rider; $40 day of event
All proceeds benefit the grant program for the Liberty ISD Education Foundation. The Foundation is a tax exempt 501 c (3) organization.
Location: Liberty Center 1829 Sam Houston  Liberty, TX 77575
Event Website: Liberty freedom ride
Registration: Online registration via Active.com
Contact info: brucewright058@gmail.com  9366410367
Find more information about other rides on our mainpage