The Officer David Ortiz Memorial Bike Ride page provides you with the official registration information, ride distances etc. and if you scroll down a bit, videos, interviews and ride reports for this event. If you don't see a ride report and you participated in the event in the past, feel free to type something up and we'll add it here!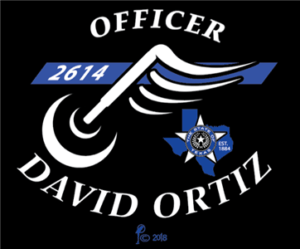 Date: October 27, 2018
Event: Inaugural Officer David Ortiz Memorial Bike Ride
Route Distances: 15 or 50 mile
About the Ride:
The parents and siblings of Officer David Ortiz, who was killed in the line of duty 3/14/16, are humbled to commemorate this event with great respect and pride. This bike ride is to honor and build the OFC David Ortiz foundation. Join us for a 15 or 50 mile bike ride to raise money to help rebuild the lives of both parents and siblings of fallen officers, through multiple means of support including scholarships, counseling, etc.
Location: 563 N Carolina Dr, El Paso, TX  79915
Event Website: sgonzo30.wixsite.com
Registration details: Online registration via BikeReg.com
Find more information about other rides on our mainpage