The Pedal Away Alzheimer's Bike Ride page, provides you with the official registration information, ride distances etc. and if you scroll down a bit, videos, interviews and ride reports for this event. If you don't see a ride report and you participated in the event in the past, feel free to type something up and we'll add it here!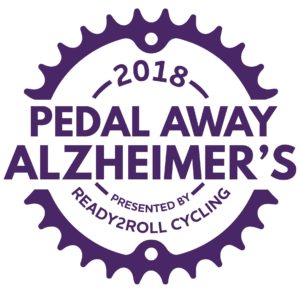 Date: October 27, 2018
Event: 2nd Annual Pedal Away Alzheimer's Bike Ride
Route Distances: 22, 39, 48 and 65 miles
About the Ride:
Pedal Away Alzheimer's ride, presented by Ready2Roll Cycling (September 15, 2018)
Riders of all levels are invited to participate in the second annual Pedal Away Alzheimer's bike ride presented by Ready2Roll Cycling.  This event will be on Saturday, October 27, 2018 and will start and end at the Austin County Fair and Convention grounds located in Bellville, TX.  The ride will start at 8:00 a.m. and will include various scenic distances ranging from 22, 39, 48 and 65 miles.  The routes will include law enforcement at key intersections, SAG support, fully-stocked rest stops, porta-lets at the start/finish and at rest stops, shirts to the first 1,000 registered, a fun post-ride party, and more.  Proceeds to benefit the Alzheimer's Association.
Please note that the 2018 event will likely double in size over the 762 riders from the inaugural event in 2017.  Given that the 2017 event was implemented with just four months of preparation coupled with Hurricane Harvey impacting the greater Houston area just weeks before the event, the organizers of Pedal Away Alzheimer's believe they will significantly increase the number of participants and funds for Alzheimer's in 2018.  Riders should register early to ensure an event shirt.
To learn more or to register, go to: Ready2RollCycling.com
Location: Austin County Fair Convention & Expo, 1076 TX-159, Bellville, TX 77418
Event Website: www.ready2rollcycling.com/alzheimers-ride

Registration details: Ready2RollCycling.com

Find more information about other rides on our mainpage