The Possum Pedal Bike Ride page, provides you with the official registration information, ride distances etc. and if you scroll down a bit, videos, interviews and ride reports for this event. If you don't see a ride report and you participated in the event in the past, feel free to type something up and we'll add it here!
Event: Possum Pedal Bike Ride
Route Distances: 6, 27, 37, 51, 67, and 83 miles

About the Ride:
The Possum Pedal takes you back in time when life was a little slower and everyone greeted you with a smile. This year has routes of 6, 27, 37, 51, 67, and 83 miles, traveling Southwestern Young County, including Graham, South Bend, Eliasville and this year, back to Fort Belknap. The terrain is rolling hills, smooth roads, and some of the most beautiful scenery in Texas. It is a great warm-up ride for The Hotter N Hell or a great way to just come out and enjoy a day away from the big city crowd.
The Possum Pedal Bike Ride begins at 7:30 a.m. in the historic Downtown Square. Rest stops are plentiful and ride support is strong.
Start and Finish line activities include the 5th Annual Food Truck Championship of Texas, live music, fun activities for kids and the entire family, and finish with a concert at the Young County Arena. This year's artists are Randy Rogers Band and  Koe Wetzel  and we are certain this concert WILL SELL OUT!!!!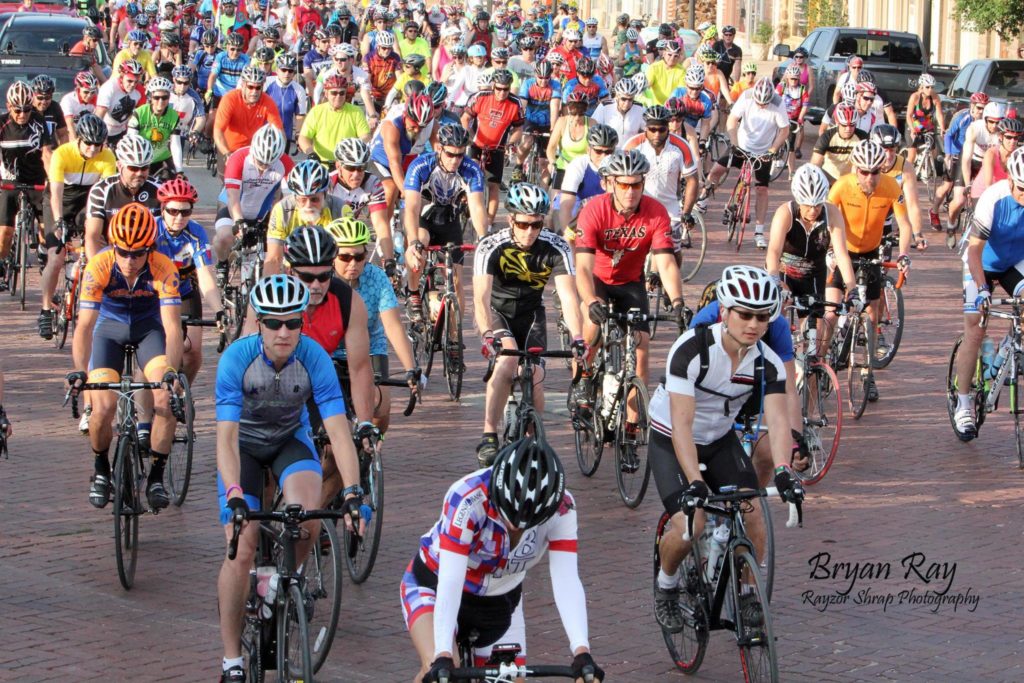 Location: 608 Elm St, Graham, TX 76450
Website: www.possumpedal.com   |   Facebook page
Registration details: Online registration via Bikereg.com
Contact info: Online contact form
Find more information about other rides on our mainpage