The Rosedale Ride page, provides you with the official registration information, ride distances etc. and if you scroll down a bit, videos, interviews and ride reports for this event. If you don't see a ride report and you participated in the event in the past, feel free to type something up and we'll add it here!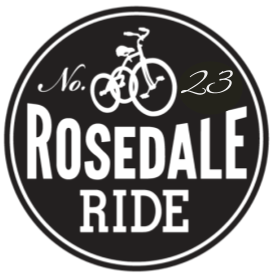 Date: Saturday, April 7, 2018 at 8:30 AM.
Event: The 24th Rosedale Ride

Route Distances: 23, 42 and 62 miles and chilren's fun ride 2 miles
About the ride:
The Rosedale Ride is an annual charity bicycle ride with routes of 23, 42, and 62 miles and a children's fun ride of 2 miles. Begins and ends at Samsung Austin Semiconductor.
The Rosedale Ride raises money for the Rosedale Foundation, a (501-c3) non-profit organization, whose mission is to support the children of Rosedale School, AISD's only school exclusively for children with multiple disabilities and profound needs.
Packet Pick Up & Silent Auction: Thursday, April 5th, 5pm to 8pm
Location: Samsung Austin Semiconductor, 12100 Samsung Blvd, Austin, TX 78754
Event Website: https://rosedaleproud.org/
Registration: Online registration
Find more information about other rides on our mainpage