The Tour de Castroville Walk/Run/Ride page, provides you with the official registration information, ride distances etc. and if you scroll down a bit, videos, interviews and ride reports for this event. If you don't see a ride report and you participated in the event in the past, feel free to type something up and we'll add it here!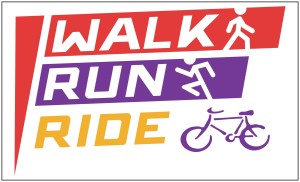 Date: Saturday, April 7, 2018
Event: 7th Annual Tour de Castroville Walk/Run/Ride
Route Distances: 5K/10K walk/run and 30/60 miles bicycle ride
About the Ride: 
The 7th Annual Tour De Castroville is April 7, 2018!
Walk/Run, 5K/10K,  along the Castroville Historic Walking Tour Route, or bicycle, 30mi/60mi, on a scenic loop through Castroville and into the neighboring towns of LaCoste and Rio Medina.
The registration proceeds benefit the City of Castroville Parks, and covers the Walk/Run/Ride, event shirt, rest stop support, and choice of breakfast or lunch.
Bicyclist registration fee: $45
Walker/Runner registration fee: $25
Wounded Veterans of Operation Iraqi Freedom/Enduring Freedom can register for no fee at Active.com.
All participants please register at Active.com.
Packet pick-up will be on event day at the Event Tent at the Castroville Regional Park beginning at 7:00am.
Bicycle events begin at 7:45am and the Walk/Run events begin at 8:45am.
Breakfast will be available from 7:00 am to 11am; lunch from 11am to 3pm.
Please, park in designated areas.
Inclement Weather Make-up is Saturday, April 8th. Check the city web site after 4pm on Friday, April 6th, for any weather postponement.
Maps will be available for all event routes; digital copies can be found at http://ridewithgps.com; search on Tour de Castroville.
Pin your bib number to your lower back; visible during entire event day.
Location: Castroville Regional Park 816 Alsace Drive, Castroville , TX 78009
Event Website: www.castrovilletx.gov
Registration details: Online registration via Active.com

Find more information about other rides on our mainpage