The Tour de Castroville Walk/Run/Ride page, provides you with the official registration information, ride distances etc. and if you scroll down a bit, videos, interviews and ride reports for this event. If you don't see a ride report and you participated in the event in the past, feel free to type something up and we'll add it here!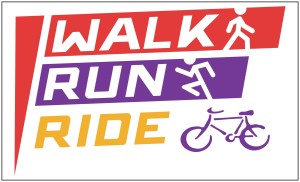 Date: April 6, 2019
Event: 8th Annual Tour de Castroville Walk/Run/Ride
Route Distances: 5K/10K walk/run and 30/60 miles bicycle ride
About the Ride: 
The 8th Annual Tour De Castroville is April 6, 2019!
Walk/Run, 5K/10K,  along the Castroville Historic Walking Tour Route, or bicycle, 30mi/60mi, on a scenic loop through Castroville and into the neighboring towns of LaCoste and Western Bexar County.
The registration proceeds benefit Parks and Recreation and other non-profits in the Castroville area, and covers the Walk/Run/Ride, event shirt, rest stop support, and choice of breakfast or lunch.
Bicyclist registration fee: $45
Walker/Runner registration fee: $25
Wounded Veterans of Operation Iraqi Freedom/Enduring Freedom can register for no fee at Active.com.
All participants please register at Active.com.
Packet pick-up will be on event day at the Event Tent at the Castroville Regional Park beginning at 7:00am.
Bicycle events begin at 7:45am and the Walk/Run events begin at 8:45am.
Breakfast will be available from 7:00 am to 11am; lunch from 11am to 2pm.
Please, park in designated areas. Check the city web site after 4pm on Friday, April 5th, for any weather postponement.  There is no inclement weather make up day!
Maps will be available for all event routes; digital copies can be found at http://ridewithgps.com; search on Tour de Castroville
Pin your bib number to your lower back; visible during entire event day.
Location: Castroville Regional Park 816 Alsace Drive, Castroville , TX 78009
Event Website: www.castrovilletx.gov
Registration details: Online registration via Active.com

Find more information about other rides on our mainpage