The Tour de Gap page, provides you with the official registration information, ride distances etc. and if you scroll down a bit, videos, interviews and ride reports for this event. If you don't see a ride report and you participated in the event in the past, feel free to type something up and we'll add it here!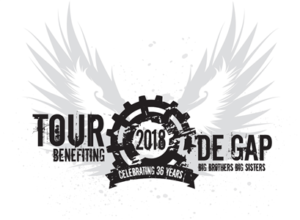 Date: July 27-28, 2019

Event: 37th Annual Tour de Gap
Route Distances: 11, 32 miles and 100K (62.5 miles)

About the Ride:
Put it on your calendar today – Saturday, July 27th and Sunday, July 28th, 2019: this year's edition of one of Texas' premiere summer rides. We're bringing back the Steamboat Mountain Challenge Time Trial on Sunday along with the awards presentation and light brunch at Main Street Station in Buffalo Gap.
We're working on some news about the Saturday routes, and we'll announce that before long. As you know, we survey what the participants in the Tour have to say every year, and we listen. Several have asked for a few more miles for the middle distance route, and we're working on that right now. It will be in addition to the 100K and 11 mile routes.
Location: Old Settlers Reunion grounds, 100 Vine St, Buffalo Gap, TX 79508

Event Website: tourdegap.com
Registration Info: Coming soon
Contact info: mwilcox@bbbstx.org  325-674-3115
Find more information about other rides on our mainpage