The Tour de Pecan page, provides you with the official registration information, ride distances etc. and if you scroll down a bit, videos, interviews and ride reports for this event. If you don't see a ride report and you participated in the event in the past, feel free to type something up and we'll add it here!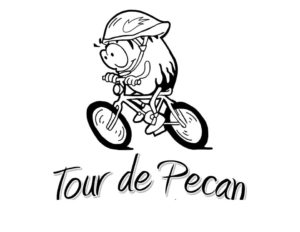 Date: Saturday, September 29, 2018
Event: Tour de Pecan
Route Distances: 32, 43, 65 miles
About the Ride:
Thanks for taking the time to check us out. The Tour De Pecan is more than just a ride it's a way to support two fantastic non-profits in the local area, the Seguin Citizens Fire Academy Alumni Association and the Trinity Oaks Guadalupe River Camp. We hope you will enjoy the ride, and may the wind be at your back.
Event details and schedule
Details:
Date: September 29, 2018
Day of Registration opens at 6 AM
Location: 1440 Eastwood Dr Seguin TX 78155 – Hillcrest Assembly of God
First Group 65 Mile – ORANGE – 7:30 AM SHARP
Second Group 43 Mile – BLUE – 7:35 AM SHARP
Third Group 32 Mile – GREEN – 7:40 AM SHARP
Lunch will be provided inside the Coliseum (AC building)
No Shirt guarantees after September 18, 2018 – 3PM
Location: Hillcrest Church, 1440 Eastwood Dr Seguin, TX  78155
Event Website: Facebook Page
Registration Details: Online registration via Active.com
Find more information about other rides on our mainpage