The Trick It Up Bike Ride page, provides you with the official registration information, ride distances etc. and if you scroll down a bit, videos, interviews and ride reports for this event. If you don't see a ride report and you participated in the event in the past, feel free to type something up and we'll add it here!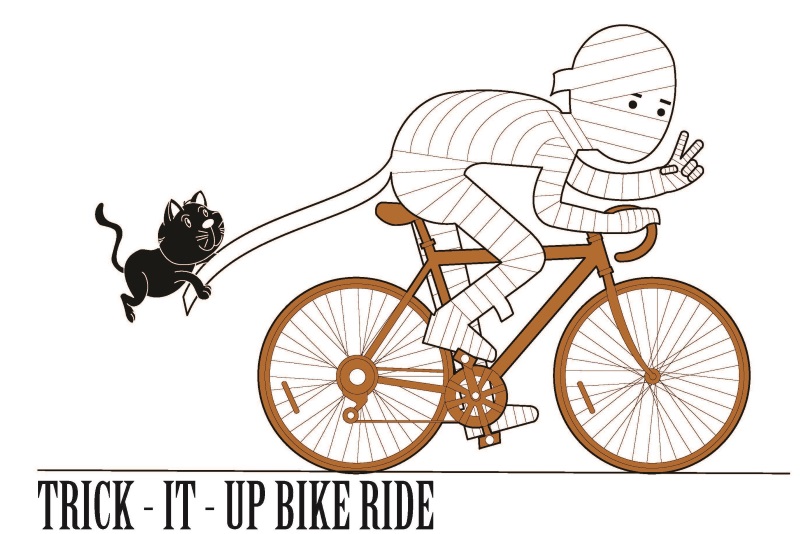 Date: October 26, 2019

Event: 9th Annual Trick It Up Bike Ride
Route Distances: 10, 22, 32, 42, 52, 64 Mile Rides

About the Ride: 
Ride for fun, ride for the adventure, the challenge or for the passion of pedaling in the 9th annual TRICK-IT-UP BIKE RIDE. We have rides specifically for the novice riders to the extreme cyclists who ride like the wind—and everyone in between. The ride is October 26th from 9am – 3pm, and there are a lot of ways to get involved.  We invite you to ride the ride, become an event sponsor or volunteer at The Onion Shed for the start of the ride. We hope you will get involved in this great event. Farmersville is a Texas treasure–come see why.
Trick It Up just means that you can add a Halloween theme to your attire or bike (optional fun). The ride starts at 9am and ends at 3pm. The routes are posted on RideWithGPS.com.
–Free morning snacks and lunch provided to registered bike riders
–Free Lunch with more options
–FREE Saint Arnold's Beer Garden for registered bike riders from 11am-3pm
–THE CLAY POTTER band will be playing at the Beer Garden
–There are 4 rest stops with drinks and snacks
–Sag wagons available
–IMPROVED scenic routes on paved roads
–Free t-shirts for pre-registered riders (Small and medium sizes are limited– so register before October 10th.)
Location: 201 S Main St, Farmersville, TX 75442
Event Website: www.farmersvillechamber.com
Registration Details: Online registration via BikeReg.com
Contact Info:  (972) 782-6533
Find more information about other rides on our mainpage